Dersleri yüzünden oldukça stresli bir ruh haline
sikiş hikayeleri
bürünüp özel matematik dersinden önce rahatlayabilmek için
amatör pornolar
kendisini yatak odasına kapatan genç adam telefonundan
porno resimleri
açtığı porno filmini keyifle seyir ederek yatağını
mobil porno
okşar ruh dinlendirici olduğunu iddia ettikleri özel
sex resim
bir masaj salonunda çalışan genç masör hem sağlık hem de huzur
sikiş
için gelip masaj yaptıracak olan kadını gördüğünde
porn
nutku tutulur tüm gün boyu seksi lezbiyenleri
sikiş
dikizleyerek onları en savunmasız anlarında fotoğraflayan azılı erkek lavaboya geçerek fotoğraflara bakıp koca yarağını keyifle okşamaya başlar
Our Group organises 3000+ Global Conferenceseries Events every year across USA, Europe & Asia with support from 1000 more scientific Societies and Publishes 700+ Open Access Journals which contains over 50000 eminent personalities, reputed scientists as editorial board members.
Citations : 2154
Journal of Biotechnology & Biomaterials received 2154 citations as per Google Scholar report
Index Copernicus
Google Scholar
Sherpa Romeo
Open J Gate
Genamics JournalSeek
Academic Keys
ResearchBible
China National Knowledge Infrastructure (CNKI)
Access to Global Online Research in Agriculture (AGORA)
Electronic Journals Library
RefSeek
Hamdard University
EBSCO A-Z
OCLC- WorldCat
SWB online catalog
Virtual Library of Biology (vifabio)
Publons
Geneva Foundation for Medical Education and Research
Euro Pub
ICMJE
In Association with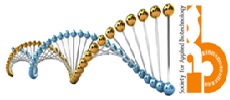 Induction of somatic embryogenesis and plantlet development by using leaf explants in Black gram
World Congress on Biotechnology

Priya Srivastava and Anjana Pandey
ScientificTracks Abstracts: J Biotechnol Biomaterial
DOI: 10.4172/2155-952X.1000001
Abstract
In vitro somatic embryogenesis is an important pre requisite for the use of many biotechnological tools for genetic improvement, as well as for mass propagation. Thus the establishment of embryogenic cultures has a great potential to aid crop improvement through clonal propagation, in vitro selection, genetic transformation and synthetic seed production. Somatic embryogenesis is the direct way to regenerate plant from single somatic cell and opens up possibility to understand process of cell cycle reprogramming from somatic to embryogenic type, cloning and characterization of genes involved in wounding, hormone activation, cell division, differentiation and developmental processes. Other important use of somatic embryogenesis is that it is often explored for in vitro regeneration in creation of transgenic plants. Gene transfer into embryogenic cell become challenge for conventional plant breeding and crop improvement because of the single cell origin of obtained transgenic plants. Somatic embryogenesis can probably be achieved for all plant species provided that the appropriate explant, culture media and environmental condition are employed. In most cases somatic embryos or embryogenic culture can be cryopreserved which makes it possible to establish gene bank. The above study standardized a reproducible protocol for induction of somatic embryo by using immature leaflet of in vitro germinated seeds of black gram. Embryogenic calluses were induced on leaf segments on solid Murashige and Skoog (MS) medium with (0.5-72.5 μM) 2,4- dichlorophenoxyacetic acid (2,4-D). Differentiation of somatic embryos occurred when the embryogenic calluses were transferred to fresh MS medium containing 2,4-D. Maximum frequency (86.6%) of somatic embryos was observed on MS medium supplemented with (6.0 μM ) 2,4-D. Different stages embryos were transferred to solid MS medium without growth regulators for maturation and germination. About 5% of the embryos germinated into plants, which grew further on solid MS medium. The plants were hardened and established in soil.
Biography
Peer Reviewed Journals
Make the best use of Scientific Research and information from our 700 + peer reviewed, Open Access Journals
International Conferences 2023-24
Meet Inspiring Speakers and Experts at our 3000+ Global Annual Meetings
Top