Dersleri yüzünden oldukça stresli bir ruh haline
sikiş hikayeleri
bürünüp özel matematik dersinden önce rahatlayabilmek için
amatör pornolar
kendisini yatak odasına kapatan genç adam telefonundan
porno resimleri
açtığı porno filmini keyifle seyir ederek yatağını
mobil porno
okşar ruh dinlendirici olduğunu iddia ettikleri özel
sex resim
bir masaj salonunda çalışan genç masör hem sağlık hem de huzur
sikiş
için gelip masaj yaptıracak olan kadını gördüğünde
porn
nutku tutulur tüm gün boyu seksi lezbiyenleri
sikiş
dikizleyerek onları en savunmasız anlarında fotoğraflayan azılı erkek lavaboya geçerek fotoğraflara bakıp koca yarağını keyifle okşamaya başlar
Our Group organises 3000+ Global Conferenceseries Events every year across USA, Europe & Asia with support from 1000 more scientific Societies and Publishes 700+ Open Access Journals which contains over 50000 eminent personalities, reputed scientists as editorial board members.
Citations : 2154
Journal of Biotechnology & Biomaterials received 2154 citations as per Google Scholar report
Index Copernicus
Google Scholar
Sherpa Romeo
Open J Gate
Genamics JournalSeek
Academic Keys
ResearchBible
China National Knowledge Infrastructure (CNKI)
Access to Global Online Research in Agriculture (AGORA)
Electronic Journals Library
RefSeek
Hamdard University
EBSCO A-Z
OCLC- WorldCat
SWB online catalog
Virtual Library of Biology (vifabio)
Publons
Geneva Foundation for Medical Education and Research
Euro Pub
ICMJE
In Association with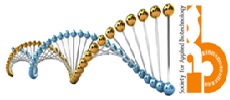 Infusion effects of Punica granatum and Vitis vinifera extracts on cytotoxic ? An In vitro study
World Congress on Biotechnology

S Caroline Preethi, P Durga Devi, Pardhu Saradi, K Sofiya Rani and Venkata Raman
ScientificTracks Abstracts: J Biotechnol Biomaterial
DOI: 10.4172/2155-952X.1000001
Abstract
Punica granatum (pomegranates) pulp extracts are identified as super food containing, full of cancerfighting antioxidants such as polyphenols, tannins and anthocyanins. This lowers a person?s risk of cancer, alzheimer?s and premature aging, where as Vitis vinifera (White grapes) contain resveratrol, the potent cancer-fighting antioxidants. The aim of this study is to validate the anticancer activity by infusion effect of pomegranate and white grapes extract on human cancer in vitro conditions and to elucidate the mechanism of its activity. Keeping this in view an invitro study was carried out with mixture of extracts of pomegranate pulp and grape fruit on brane shrimp to see the cytotoxic effects to be used as anticancer activity. In this study, we have taken the brane shrimp larvae orthotopically were tested for its cytotoxic activity. The pulp of these extract demonstrated a dose- and time-dependent inhibitory effect on cell proliferation and their biological functions. The findings in this study suggested that combination of these fruits extract might have potential anticancer activity on positive and negative cancers, which could be attributed, in part, to its DNA damage effect. The phytochemistry and pharmacological actions of all Punica granatum and vitis vinifera components suggest a wide range of clinical applications for the treatment and prevention of cancer, as well as other diseases like chronic inflammation, this would have the obvious advantage of supplementing together with the possible protective effect against cancer, and therefore this is an attractive hypothesis. Other details will be discussed at the time of presentation.
Biography
Peer Reviewed Journals
Make the best use of Scientific Research and information from our 700 + peer reviewed, Open Access Journals
International Conferences 2023-24
Meet Inspiring Speakers and Experts at our 3000+ Global Annual Meetings
Top