Dersleri yüzünden oldukça stresli bir ruh haline
sikiş hikayeleri
bürünüp özel matematik dersinden önce rahatlayabilmek için
amatör pornolar
kendisini yatak odasına kapatan genç adam telefonundan
porno resimleri
açtığı porno filmini keyifle seyir ederek yatağını
mobil porno
okşar ruh dinlendirici olduğunu iddia ettikleri özel
sex resim
bir masaj salonunda çalışan genç masör hem sağlık hem de huzur
sikiş
için gelip masaj yaptıracak olan kadını gördüğünde
porn
nutku tutulur tüm gün boyu seksi lezbiyenleri
sikiş
dikizleyerek onları en savunmasız anlarında fotoğraflayan azılı erkek lavaboya geçerek fotoğraflara bakıp koca yarağını keyifle okşamaya başlar
Our Group organises 3000+ Global Conferenceseries Events every year across USA, Europe & Asia with support from 1000 more scientific Societies and Publishes 700+ Open Access Journals which contains over 50000 eminent personalities, reputed scientists as editorial board members.
Citations : 2154
Journal of Biotechnology & Biomaterials received 2154 citations as per Google Scholar report
Index Copernicus
Google Scholar
Sherpa Romeo
Open J Gate
Genamics JournalSeek
Academic Keys
ResearchBible
China National Knowledge Infrastructure (CNKI)
Access to Global Online Research in Agriculture (AGORA)
Electronic Journals Library
RefSeek
Hamdard University
EBSCO A-Z
OCLC- WorldCat
SWB online catalog
Virtual Library of Biology (vifabio)
Publons
Geneva Foundation for Medical Education and Research
Euro Pub
ICMJE
In Association with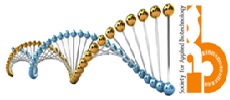 Isolation, classification and cultivation of bioinsecticide producing endophytes from a tropical tree: First results
5th World Congress on Biotechnology

Rieke Lohse, Peter Spieth, Hanna Bednarz, Karsten Niehaus and Anant Patel
Posters: J Biotechnol Biomater
Abstract
The estimated high species diversity of endophytic microorganisms and their adaption to various plant habitats suggests a rich and almost untapped source of new secondary metabolites for pharmaceutical or agricultural applications. Today a lot of interesting compounds from plants and trees are obtained via complex extractions in low concentrations. Consequently, it can be hypothesized that some of these pharmaceutical and agricultural compounds are directly produced by endophytes. All parts of a tropical tree show an array of negative effects on insects including ovipositor deterrent, anti-feedant and other inhibitory activities. That is why we want to investigate in a recently granted project if this tree contains endophytic microorganisms, if these produce bioinsecticides associated with the plant metabolism. Based on these findings, we want to develop an in-vitro mass-production process in a 2 L stirred tank reactor.At first, endophytes were isolated from seeds, leaves and stems of several tree samples. In only one tree 14 endophytes, bacteria and fungi, were found. All in all, over 100 endophytes have so far been isolated from different tree sources. Then, endophytic fungi and bacteria were cultivated in Sabouraud dextrose and in potato dextrose liquid media for 14 days at 150 rpm and 25?C. Terpenoid secondary metabolites that indicate the production of bioinsecticides that so far have been thought to be produced by the tree were detected in the culture broth of one bacterium and three fungi with HPLC-DAD. Furthermore, we will present first data on classification of endophytes and identification of metabolites by HPLC-DAD-MS/MS.
Biography
RiekeLohse, MSc, is working at the faculty of Engineering Science and Mathematics in the research group of Prof. Dr. Anant Patel at the University of Applied Sciences Bielefeld, Germany. From 2005 to 2010, she studied Molecular Biotechnology at the Bielefeld University and has earned a Masters degree in November 2010. Since then, she is an external PhD student at the Goettingen University and will finish her graduation with the topic ?Fermentation and formulation of an entomopathogenic and endophytic B. bassiana strain? in 2014.
Peer Reviewed Journals
Make the best use of Scientific Research and information from our 700 + peer reviewed, Open Access Journals
International Conferences 2023-24
Meet Inspiring Speakers and Experts at our 3000+ Global Annual Meetings
Top