Dersleri yüzünden oldukça stresli bir ruh haline
sikiş hikayeleri
bürünüp özel matematik dersinden önce rahatlayabilmek için
amatör pornolar
kendisini yatak odasına kapatan genç adam telefonundan
porno resimleri
açtığı porno filmini keyifle seyir ederek yatağını
mobil porno
okşar ruh dinlendirici olduğunu iddia ettikleri özel
sex resim
bir masaj salonunda çalışan genç masör hem sağlık hem de huzur
sikiş
için gelip masaj yaptıracak olan kadını gördüğünde
porn
nutku tutulur tüm gün boyu seksi lezbiyenleri
sikiş
dikizleyerek onları en savunmasız anlarında fotoğraflayan azılı erkek lavaboya geçerek fotoğraflara bakıp koca yarağını keyifle okşamaya başlar
Our Group organises 3000+ Global Conferenceseries Events every year across USA, Europe & Asia with support from 1000 more scientific Societies and Publishes 700+ Open Access Journals which contains over 50000 eminent personalities, reputed scientists as editorial board members.
Citations : 2154
Journal of Biotechnology & Biomaterials received 2154 citations as per Google Scholar report
Index Copernicus
Google Scholar
Sherpa Romeo
Open J Gate
Genamics JournalSeek
Academic Keys
ResearchBible
China National Knowledge Infrastructure (CNKI)
Access to Global Online Research in Agriculture (AGORA)
Electronic Journals Library
RefSeek
Hamdard University
EBSCO A-Z
OCLC- WorldCat
SWB online catalog
Virtual Library of Biology (vifabio)
Publons
Geneva Foundation for Medical Education and Research
Euro Pub
ICMJE
In Association with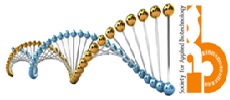 Isolation, proliferation and transplantation of bone-marrow derived animal mesenchymal stem cells (BM-MSC) in critical sized bone defects (CSD) in animal model
3rd World Congress on Biotechnology

Swapan Kumar Maiti
ScientificTracks Abstracts: J Biotechnol Biomater
Abstract
Mesenchymal stem cells (MSC) are self-renewing capacity with multi-differentiation potential of progenitor cell. The purpose of this study was to isolate, proliferate and orthopaedic application of MSC collected from bone marrow of different species of animals. Bone marrow aspiration was collected with the help of a bone marrow biopsy needle from the iliac crest of sheep, goat, dog and rabbit, whereas, in pig, it was collected from the sternum under general anaesthesia and aseptic condition. Isolation technique was based on the adherent properties of the MSC. The cells were repeatedly passage and expanded in optimal cultivation conditions in define culture medium until a pure culture was produced. Primary colonies were observed on day 3-5 post seeding, the majority of cells were round, oval-shaped growth; after 7-9 days, adherent cells were increased and gradually extended to the growth of the polygon, star or spindle-shaped and a colony formation unit (CFU) was observed. Cellular morphology of stem cells varied between monolayer of round, elongated spindle-shaped with shorter/longer cytoplasmic extensions and they were grown in single cell or in cluster form. Proliferation capacity of canine and porcine MSC was much higher than other species. MSCs were characterized morphologically by crystal violet stain. In vitro osteogenic differentiation of MSC was performed and evaluated by Alizarin Red S and alkaline phosphatase staining. The HA/TCP bio-ceramic tissue engineered construct seeded with animal MSCs was developed. In vivo osteogenesis of this construct at 15mm critical sized radius bone defect (CSD) in rabbit model was performed. Xenogenic (sheep & canine) BM-MSC induced osteogenesis at CSD in rabbit model was recorded. Autologous and allogenic groups showed faster and better rate of bone healing, followed by xenogenic. Canine BM-MSCs induced faster and better healing compared to sheep BM-MSCs.
Biography
Swapan Kumar Maiti was born on February 14, 1962 and graduated in Veterinary Sciences from Veterinary College, Calcutta. He completed his Post graduation and Doctorate in Veterinary Surgery from Indian Veterinary Research Institute, Izatnagar with First Class. He has joined Agriculture Research Service (ARS) at Indian Veterinary Research Institute in 1993 and is currently working as Senior Scientist in this Premier Indian Institute. He has been associated more than 15 research projects either as Principal Investigator (PI) or Co-PI and published more than 100 research papers in National and International Journals. He has been awarded prestigious fellowship from German Research Foundation (DFG) twice for conducting research on therapeutic application of stem cells in orthopedics at Germany in the year 2006 & 2010 under International Bilateral Scientist Exchange Programme of Govt. of India. He acted as ?Visiting Scientist? at the University of Leipzig (2006), and University of K?ln (2010), Germany. He has been invited as ?Speaker? in World Small Animal Veterinary Association World Congress, held at Sydney (2007), Dublin (2008), Geneva (2010) and Jeju, South Korea (2011) and 2nd (FASAVA) Congress held at Bangkok, Thailand (2009) respectively.
Peer Reviewed Journals
Make the best use of Scientific Research and information from our 700 + peer reviewed, Open Access Journals
International Conferences 2023-24
Meet Inspiring Speakers and Experts at our 3000+ Global Annual Meetings
Top