Dersleri yüzünden oldukça stresli bir ruh haline
sikiş hikayeleri
bürünüp özel matematik dersinden önce rahatlayabilmek için
amatör pornolar
kendisini yatak odasına kapatan genç adam telefonundan
porno resimleri
açtığı porno filmini keyifle seyir ederek yatağını
mobil porno
okşar ruh dinlendirici olduğunu iddia ettikleri özel
sex resim
bir masaj salonunda çalışan genç masör hem sağlık hem de huzur
sikiş
için gelip masaj yaptıracak olan kadını gördüğünde
porn
nutku tutulur tüm gün boyu seksi lezbiyenleri
sikiş
dikizleyerek onları en savunmasız anlarında fotoğraflayan azılı erkek lavaboya geçerek fotoğraflara bakıp koca yarağını keyifle okşamaya başlar
Our Group organises 3000+ Global Conferenceseries Events every year across USA, Europe & Asia with support from 1000 more scientific Societies and Publishes 700+ Open Access Journals which contains over 50000 eminent personalities, reputed scientists as editorial board members.
Citations : 2154
Journal of Biotechnology & Biomaterials received 2154 citations as per Google Scholar report
Index Copernicus
Google Scholar
Sherpa Romeo
Open J Gate
Genamics JournalSeek
Academic Keys
ResearchBible
China National Knowledge Infrastructure (CNKI)
Access to Global Online Research in Agriculture (AGORA)
Electronic Journals Library
RefSeek
Hamdard University
EBSCO A-Z
OCLC- WorldCat
SWB online catalog
Virtual Library of Biology (vifabio)
Publons
Geneva Foundation for Medical Education and Research
Euro Pub
ICMJE
In Association with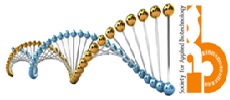 Lignocellulosic waste conversion into biofuel
3rd World Congress on Biotechnology

Lalit Kumar, Dharm Dutt and C. H. Tyagi
Posters: Agrotechnol
Abstract
Due to finite petroleum reserves and the ever increasing energy consumption by the developed as well as developing countries has created an international unease. This international concern has led to the need for the search of other alternatives such as solar, water and wind energy conversion. A thing what matters is: Are we only going to consume what is available to us or being the most developed species can we make out something from the consumed or which is considered as waste? Lignocellulosic biomass present on our earth, consisting of cellulose, hemicellulose and lignin is considered to be as ?Waste?. This waste biomass can easily be converted into biofuel with the help of different chemical as well as biochemical conversion. Current strategies to delignify lignocellulosic materials, includes mild acid and alkali treatment, which often lead to the production of a number of fermentative inhibitors including that of Yeast. These inhibitors include 5-hydroxymethylfurfural and furfural, which are produced by the dehydration of hexose and pentose sugars, respectively. The significant improvements can be made if a process is developed to reduce toxic compound during lignocellulosic pretreatment and increase conversion of plant cell wall polysaccharides to monosaccharides. Lignocellulosic material can efficiently be converted into fermentable sugars through enzymatic hydrolysis using cellulases and hemicellulases without the conversion of inhibitors of yeast fermentation. Xylan, major polysaccharide of hemicellulose, requires the action of several hydrolytic enzymes due to its heterogeneity and the complex chemical structure. Xylanase can potentially be use in pretreatment of lignocellulosic material, mainly hemicellulose for conversion of fermentable monosaccharides.
Biography
Lalit Kumar is pursuing his PhD from Department of Paper Technology, IIT Roorkee, Uttarakhand, India. His research work is mainly on xylanase, an industrially important enzyme. He is a Post graduate in Botany with Gold Medal and has qualified CSIR-JRF-2007, UGC-CSIR-2010 and GATE -2008 in life science. His research interest includes molecular characterization, structure-function relationship of enzymes that is useful for industrial purpose. The structure determination of this protein will be helpful to improve the stability of the enzymes by mutational studies and thus modulate the function of these important enzymes.
Peer Reviewed Journals
Make the best use of Scientific Research and information from our 700 + peer reviewed, Open Access Journals
International Conferences 2023-24
Meet Inspiring Speakers and Experts at our 3000+ Global Annual Meetings
Top