Dersleri yüzünden oldukça stresli bir ruh haline
sikiş hikayeleri
bürünüp özel matematik dersinden önce rahatlayabilmek için
amatör pornolar
kendisini yatak odasına kapatan genç adam telefonundan
porno resimleri
açtığı porno filmini keyifle seyir ederek yatağını
mobil porno
okşar ruh dinlendirici olduğunu iddia ettikleri özel
sex resim
bir masaj salonunda çalışan genç masör hem sağlık hem de huzur
sikiş
için gelip masaj yaptıracak olan kadını gördüğünde
porn
nutku tutulur tüm gün boyu seksi lezbiyenleri
sikiş
dikizleyerek onları en savunmasız anlarında fotoğraflayan azılı erkek lavaboya geçerek fotoğraflara bakıp koca yarağını keyifle okşamaya başlar
Our Group organises 3000+ Global Conferenceseries Events every year across USA, Europe & Asia with support from 1000 more scientific Societies and Publishes 700+ Open Access Journals which contains over 50000 eminent personalities, reputed scientists as editorial board members.
Citations : 2154
Journal of Biotechnology & Biomaterials received 2154 citations as per Google Scholar report
Index Copernicus
Google Scholar
Sherpa Romeo
Open J Gate
Genamics JournalSeek
Academic Keys
ResearchBible
China National Knowledge Infrastructure (CNKI)
Access to Global Online Research in Agriculture (AGORA)
Electronic Journals Library
RefSeek
Hamdard University
EBSCO A-Z
OCLC- WorldCat
SWB online catalog
Virtual Library of Biology (vifabio)
Publons
Geneva Foundation for Medical Education and Research
Euro Pub
ICMJE
In Association with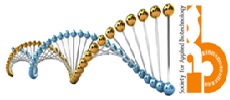 Microbial conversion of plant based polyunsaturated fatty acid (PUFA) to long chain PUFA and its identification by gas chromatography
3rd World Congress on Biotechnology

Shilpa Deshpande, Snehal Alone and N. J. Duragkar
ScientificTracks Abstracts: J Biotechnol Biomater
Abstract
Omega-3-fatty acids are essential fatty acids necessary for various human health aspects. Humans can get alpha-linolenic acid (ALA) from plants and can convert to LCPUFAs, but to very less extent. LCPUFAs can be obtained only from fish oil which is not acceptable by vegetarian population. Hence, there is a need of an alternative process for LCPUFA production either from microorganisms or by biological engineering method using plant oil containing ALA. To avoid conversion of linoleic acid to arachidonic acid, ALA can be isolated prior to microbial conversion. Objective: Hence the objective of the present study was to isolate ALA from plant oil and convert to LCPUFA by microbial transformation. Experimental methods: ALA was isolated from rice bran oil by column chromatography. Fungal strain of Mortierella alpina was inoculated into GY medium containing three different concentrations of isolated ALA followed by incubation at 200 C for 8 and 15 days. The isolated ALA and microbially converted EPA were identified by TLC and GC. Results: In 10 % ALA concentration, maximum conversion to EPA was found on 8th day. The EPA in medium was identified and confirmed by TLC and GC compared with reference standard. Conclusion: The technique of isolation of ALA from plant oil by column chromatography and its microbial conversion to EPA was found to be simple, less time consuming and effective which can be successfully applied to any oil containing ALA to get significant yield of EPA. This can be the good alternative to fish oil for EPA production.
Biography
Shilpa Deshpande has completed her M. Pharm (Pharmacology) and doing Ph.D from Nagpur University. She is Assistant Professor at Sharad Pawar College of Pharmacy, Nagpur. She has published 13 papers in reputed national and international journals and presented many papers in conferences. She has guided three PG students and five UG students. She is a life member of various professional bodies and executive member of IPA and IPS Nagpur local branch.
Peer Reviewed Journals
Make the best use of Scientific Research and information from our 700 + peer reviewed, Open Access Journals
International Conferences 2023-24
Meet Inspiring Speakers and Experts at our 3000+ Global Annual Meetings
Top