Dersleri yüzünden oldukça stresli bir ruh haline
sikiş hikayeleri
bürünüp özel matematik dersinden önce rahatlayabilmek için
amatör pornolar
kendisini yatak odasına kapatan genç adam telefonundan
porno resimleri
açtığı porno filmini keyifle seyir ederek yatağını
mobil porno
okşar ruh dinlendirici olduğunu iddia ettikleri özel
sex resim
bir masaj salonunda çalışan genç masör hem sağlık hem de huzur
sikiş
için gelip masaj yaptıracak olan kadını gördüğünde
porn
nutku tutulur tüm gün boyu seksi lezbiyenleri
sikiş
dikizleyerek onları en savunmasız anlarında fotoğraflayan azılı erkek lavaboya geçerek fotoğraflara bakıp koca yarağını keyifle okşamaya başlar
Our Group organises 3000+ Global Conferenceseries Events every year across USA, Europe & Asia with support from 1000 more scientific Societies and Publishes 700+ Open Access Journals which contains over 50000 eminent personalities, reputed scientists as editorial board members.
Citations : 2154
Journal of Biotechnology & Biomaterials received 2154 citations as per Google Scholar report
Index Copernicus
Google Scholar
Sherpa Romeo
Open J Gate
Genamics JournalSeek
Academic Keys
ResearchBible
China National Knowledge Infrastructure (CNKI)
Access to Global Online Research in Agriculture (AGORA)
Electronic Journals Library
RefSeek
Hamdard University
EBSCO A-Z
OCLC- WorldCat
SWB online catalog
Virtual Library of Biology (vifabio)
Publons
Geneva Foundation for Medical Education and Research
Euro Pub
ICMJE
In Association with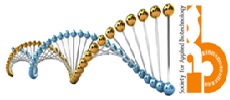 Microbial remediation of hexachlorocyclohexane
3rd World Congress on Biotechnology

H. K. Manonmani
ScientificTracks Abstracts: J Biotechnol Biomater
Abstract
The production, distribution, use, misuse, disposal, or accidental spills of many xenobiotic chemicals have polluted some environments to levels that threaten the health of humans, livestock, wildlife and, indeed, whole ecosystems. Hexachlorocyclohexane (HCH) is one such xenobiotic which has been used extensively to improve human health, standards of living and safety through advancements in production, application in agriculture and medicine, to strengthen national defense. Unfortunately, its unplanned applications into the environment have reversed the ecosystem by affecting its balance. Already tonnes of HCH have entered the ecosystem. Traditional methods for the cleanup of pollution have usually involved removal of the HCH polluted materials, and their subsequent disposal by land filling or incineration. These disposal/cleanup methods are often prohibitively expensive. Furthermore, available space for landfills and incinerators is declining. Perhaps one of the greatest limitations to traditional cleanup methods is the fact that in spite of their high costs, they do not always ensure that HCH residues are completely destroyed. The past two decades have seen a tremendous upsurge in the search for cost-effective and environmentally sound alternatives to traditional methods for dealing with HCH residue. Bioremediation is an option that offers the possibility to destroy contaminants such as HCH using natural biological activity. As such, it uses relatively low-cost, low-technology techniques, which generally have a high public acceptance and can often be carried out on site. In our laboratory, we have isolated many bacterial cultures which can degrade hexachlorocyclohexane (HCH) by long term enrichment technique. Bacterial isolates were found to degrade both individual isomers of HCH and Technical grade HCH in both water and soil. Trials were carried out in reactors (ex-situ) and in open fields (in-situ). The bioremediation was also tested by bioassay using germinating plants as markers. The talk addresses the bioremediation of HCH by the isolated bacteria and studies on enzymes and genes involved in their degradation.
Biography
Peer Reviewed Journals
Make the best use of Scientific Research and information from our 700 + peer reviewed, Open Access Journals
International Conferences 2023-24
Meet Inspiring Speakers and Experts at our 3000+ Global Annual Meetings
Top