Dersleri yüzünden oldukça stresli bir ruh haline
sikiş hikayeleri
bürünüp özel matematik dersinden önce rahatlayabilmek için
amatör pornolar
kendisini yatak odasına kapatan genç adam telefonundan
porno resimleri
açtığı porno filmini keyifle seyir ederek yatağını
mobil porno
okşar ruh dinlendirici olduğunu iddia ettikleri özel
sex resim
bir masaj salonunda çalışan genç masör hem sağlık hem de huzur
sikiş
için gelip masaj yaptıracak olan kadını gördüğünde
porn
nutku tutulur tüm gün boyu seksi lezbiyenleri
sikiş
dikizleyerek onları en savunmasız anlarında fotoğraflayan azılı erkek lavaboya geçerek fotoğraflara bakıp koca yarağını keyifle okşamaya başlar
Our Group organises 3000+ Global Conferenceseries Events every year across USA, Europe & Asia with support from 1000 more scientific Societies and Publishes 700+ Open Access Journals which contains over 50000 eminent personalities, reputed scientists as editorial board members.
Citations : 2154
Journal of Biotechnology & Biomaterials received 2154 citations as per Google Scholar report
Index Copernicus
Google Scholar
Sherpa Romeo
Open J Gate
Genamics JournalSeek
Academic Keys
ResearchBible
China National Knowledge Infrastructure (CNKI)
Access to Global Online Research in Agriculture (AGORA)
Electronic Journals Library
RefSeek
Hamdard University
EBSCO A-Z
OCLC- WorldCat
SWB online catalog
Virtual Library of Biology (vifabio)
Publons
Geneva Foundation for Medical Education and Research
Euro Pub
ICMJE
In Association with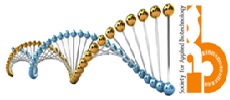 Modeling and optimization of dye removal process using response surface methodology: Kinetic and equilibrium studies
3rd World Congress on Biotechnology

Narayana Saibaba K.V, P. King, R. Gopinadh1 and Ravi Vital Kandisa
ScientificTracks Abstracts: J Biotechnol Biomater
Abstract
Color is the primary pollutant in industrial effluent whose concentration is to be reduced within the permissible limit. The application of low-cost adsorbents obtained from plant wastes as a replacement for costly conventional methods of removing color from wastewater has been investigated in this paper. Activated carbon prepared from an agricultural waste was used as adsorbent. Physical characteristics of adsorbent were studied using Fourier transform infra-red (FTIR) and scanning electron microscopy (SEM). Crystal Violet was used as the model dye pollutant in this study. The adsorption experiments were conducted to study the effect of different parameters such as, initial dye concentration, adsorbent dose, temperature, equilibrium time and pH. All the experiments were done using Response Surface Methodology (RSM). Central Composite Design was used to develop the model. The developed model to estimate the removal efficiency of dye was tested for its reliability using ANOVA and regression analysis. All the results were statistically significant. Optimization of process variables is done using the model obtained from RSM studies. Experiments were also conducted to know the kinetic behavior. The kinetic data obtained supports pseudo-second order model and intra-particle model but shows very poor fit for pseudo-first order model. Thermodynamic studies were also done to understand the feasibility of the adsorbent. Adsorption isotherms were obtained from conducting runs at different temperatures. These adsorption data were fitted well with both Langmuir and Freundlich isotherms. In addition, The thermodynamic parameters of the adsorption process such as Gibb?s free energy ΔG0, enthalpy ΔH0, and entropy ΔS0 were also calculated. The negative values of Gibb?s free energy reflected the spontaneous nature of the adsorption. Based on the data of present investigation, one could conclude that the adsorbent prepared being a biocompatible, eco-friendly and low cost might be a suitable alternative for elimination of dyes from colored aqueous solutions. Adsorption studies were made for the adsorption of CV from aqueous solutions onto a new green activated carbon prepared. The following conclusions can be made on the basis of experimental results obtained: 1.3 This adsorbent exhibited high adsorption capacities. 2.3 The adsorption capacity was affected by the changes in temperature, initial pH, contact time, adsorbent dosage and initial dye concentration of the solution. 3.3 Adsorption kinetics followed pseudo-first order and pseudo-second order kinetics. 4.3 High values of correlation coefficients indicated the best fit of experimental results with that of values obtained from modeling. 5.3 Optimization done by Response Surface method yielded good results. All the results showed that the green carbon obtained was an efficient low-cost adsorbent for the removal of dye from waste aqueous solutions.
Biography
Narayana Saibaba K.V has completed his B.Tech in Chemical Engineering with Biotechnology as specialization from Andhra University and Masters in Chemical Engineering with Petroleum Refining Engineering as elective from Andhra University. He also completed MBA with dual specialization in HRM and Finance. He is currently pursuing his Ph.D under the guidance of Prof. P. King. He has published more than 15 papers in international journals of repute. His papers also published in the CHEMCON (top workshop for chemical engineers). Prof. P. King published more than 100 papers in reputed journals and serving as editorial board member of repute journals.
Peer Reviewed Journals
Make the best use of Scientific Research and information from our 700 + peer reviewed, Open Access Journals
International Conferences 2023-24
Meet Inspiring Speakers and Experts at our 3000+ Global Annual Meetings
Top