Dersleri yüzünden oldukça stresli bir ruh haline
sikiş hikayeleri
bürünüp özel matematik dersinden önce rahatlayabilmek için
amatör pornolar
kendisini yatak odasına kapatan genç adam telefonundan
porno resimleri
açtığı porno filmini keyifle seyir ederek yatağını
mobil porno
okşar ruh dinlendirici olduğunu iddia ettikleri özel
sex resim
bir masaj salonunda çalışan genç masör hem sağlık hem de huzur
sikiş
için gelip masaj yaptıracak olan kadını gördüğünde
porn
nutku tutulur tüm gün boyu seksi lezbiyenleri
sikiş
dikizleyerek onları en savunmasız anlarında fotoğraflayan azılı erkek lavaboya geçerek fotoğraflara bakıp koca yarağını keyifle okşamaya başlar
Our Group organises 3000+ Global Conferenceseries Events every year across USA, Europe & Asia with support from 1000 more scientific Societies and Publishes 700+ Open Access Journals which contains over 50000 eminent personalities, reputed scientists as editorial board members.
Citations : 2154
Journal of Biotechnology & Biomaterials received 2154 citations as per Google Scholar report
Index Copernicus
Google Scholar
Sherpa Romeo
Open J Gate
Genamics JournalSeek
Academic Keys
ResearchBible
China National Knowledge Infrastructure (CNKI)
Access to Global Online Research in Agriculture (AGORA)
Electronic Journals Library
RefSeek
Hamdard University
EBSCO A-Z
OCLC- WorldCat
SWB online catalog
Virtual Library of Biology (vifabio)
Publons
Geneva Foundation for Medical Education and Research
Euro Pub
ICMJE
In Association with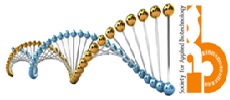 Molecular characterisation of Lactobacilli isolated from fermented idli batter and evaluation for probiotic potential
3rd World Congress on Biotechnology

Jayaprabha Agaliya P
Posters: Agrotechnol
Abstract
Lactic acid bacteria (LAB) are non pathogenic organism widely distributed in nature. LAB has an important role in the preservation of foods and fermented products and is designated as GRAS (Generally regarded as safe). They are commercially used as starter cultures in the manufacture of dairy products, fermented vegetables, fermented dough, alcoholic beverages and meat products. In this study, molecular characterization was performed by RAPD, 16S rRNA analysis, 16S ARDRA and Multiplex PCR for species identification for the eight isolates from fermented idli batter. RAPD was carried out using the primer R2 and M13 which resulted in five different clusters. 16S rRNA analysis showed 99 to 100 % homology towards Lactobacillus plantarum. The restriction digestion pattern was similar for all the isolates with the restriction enzyme Alu I. The subspecies were identified by performing Multiplex PCR using species specific primer. The clusters were clearly identified as Lactobacillus plantarum subsp. plantarum, Lactobacillus pentosus and Lactobacillus plantarum subsp. argentoratensis. The isolates were able to tolerate up to 0.3% of bile for 4- 6 hours and pH 2.5, 3.5, 4.5, 6.5, 7.5 and 8.5. The isolates were able to resist growth against gastric and intestinal fluid. The isolates exhibited good levels of auto-aggregation, co-aggregation and hydrophobicity. The isolates showed resistance towards antibiotics like gentamycin, ciprofloxacin, nalidixic acid and norfloxacin. The isolates showed bilesalt hydrolase activity indicating cholesterol lowering capacity and β- galactosidase activity. Thus the different Lactobacillus plantarum isolates exhibited probiotic potential which would attribute beneficial effect to mankind.
Biography
Jayaprabha Agaliya P is 27 years old, pursuing PhD (Biochemistry & Molecular Biology) under the guidance of Dr. K. Jeevaratnam, Professor & Co-ordinator (Microbiology), Department of Biochemistry & Molecular Biology, Pondicherry University. She completed her B.Sc (M. L. T) from JIPMER and M.Sc (Biochemistry & Molecular Biology) from Pondicherry University. Her research is on isolation and characterisation of antimicrobial substances from lactic acid bacteria and evaluation of probiotic potential of the producer strains.
Peer Reviewed Journals
Make the best use of Scientific Research and information from our 700 + peer reviewed, Open Access Journals
International Conferences 2023-24
Meet Inspiring Speakers and Experts at our 3000+ Global Annual Meetings
Top