Dersleri yüzünden oldukça stresli bir ruh haline
sikiş hikayeleri
bürünüp özel matematik dersinden önce rahatlayabilmek için
amatör pornolar
kendisini yatak odasına kapatan genç adam telefonundan
porno resimleri
açtığı porno filmini keyifle seyir ederek yatağını
mobil porno
okşar ruh dinlendirici olduğunu iddia ettikleri özel
sex resim
bir masaj salonunda çalışan genç masör hem sağlık hem de huzur
sikiş
için gelip masaj yaptıracak olan kadını gördüğünde
porn
nutku tutulur tüm gün boyu seksi lezbiyenleri
sikiş
dikizleyerek onları en savunmasız anlarında fotoğraflayan azılı erkek lavaboya geçerek fotoğraflara bakıp koca yarağını keyifle okşamaya başlar
Our Group organises 3000+ Global Conferenceseries Events every year across USA, Europe & Asia with support from 1000 more scientific Societies and Publishes 700+ Open Access Journals which contains over 50000 eminent personalities, reputed scientists as editorial board members.
Citations : 2154
Journal of Biotechnology & Biomaterials received 2154 citations as per Google Scholar report
Index Copernicus
Google Scholar
Sherpa Romeo
Open J Gate
Genamics JournalSeek
Academic Keys
ResearchBible
China National Knowledge Infrastructure (CNKI)
Access to Global Online Research in Agriculture (AGORA)
Electronic Journals Library
RefSeek
Hamdard University
EBSCO A-Z
OCLC- WorldCat
SWB online catalog
Virtual Library of Biology (vifabio)
Publons
Geneva Foundation for Medical Education and Research
Euro Pub
ICMJE
In Association with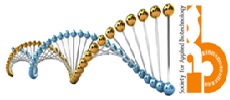 Molecular characterization of IS407A-fliP genomic region of Burkholderia mallei
3rd World Congress on Biotechnology

Chandan Prakash
Posters: Agrotechnol
Abstract
Glanders is an infectious and highly contagious disease of solipeds with high zoonotic potential, caused by Burkholderia mallei, a Gram-negative, nonmotile, aerobic rod-shaped bacterium. Although this disease is not endemic but sporadic outbreak of this dreaded disease has been reported from various part of India. Rapid and accurate diagnosis is crucial for prevention and control of glanders. Present study aimed for molecular characterization of insertion sequence for developing molecular diagnostic test for rapid detection of B.mallei in natural glanders disease outbreaks. Present study identified and characterized 3? end of insertion sequence in genome that is unique to B.mallei organism only and it can differentiate with other related organism. Briefly, Genomic DNA from B.mallei NCTC 3709 strain cultures was extracted using phenol: chloroform extraction method and Extracted DNA was quantified and checked for purity with spectrophotometer. The oligonucleotides primers were designed based on differences of flagellar P gene (fliP) from B.mallei ATCC 23344 (accession numbers NC_006348 and NC_006349) and B. pseudomallei K96243 (accession number NC_006350 and NC_006351). PCR reaction was optimized for amplification of IS407A-flip genomic region which produced ~396bp amplicon. PCR product was purified and confirmed by restriction enzyme digestion with AluI enzyme. For nucleotide sequence determination, purified PCR product (396 bp) was ligated into pGEM-T Easy vector by T/A cloning strategy and transformed into E. coli DH5α competent cells using x-gal screening methods. Positives clones were confirmed by colony PCR and EcoRI restriction enzyme digestion of Plasmid DNA from positive clones released ~396bp amplicon. Released product was eluted from the agarose gel and once again checked by restriction enzyme digestion with AluI enzyme. Nucleotide sequence of positive clones were determined and submitted in NCBI (accession no. JQ335996). Insertion sequence IS407A showed complete agreement with other B.mallei strain while fliP gene showed variability among different B.mallei strain and other micro-organism. This study clearly underlines importance of this insertion sequence in developing molecular diagnostic test for diagnosis of glanders. Consensus presence of insertion sequence IS407A in all B.mallei strains without presence of even single nucleotide polymorphism offers a wide scope to develop insertion sequence based molecular diagnostic test for detection of glanders. These diagnostic tests may helpful in precise diagnosis in natural glanders outbreak.
Biography
Chandan Prakash has completed his graduation with chancellor gold medal in veterinary sciences (BVSc & AH) from CSA University of agriculture and technology, Kanpur, Uttar Pradesh, and acquired post graduation in Veterinary Bacteriology from Indian Veterinary Research Institute with ICAR Junior Research Fellowship. Presently, he is working as scientist in centre for animal disease research and diagnosis (CADRAD), IVRI, Izatnagar, Uttar Pradesh. He has published papers in reputed journals of national and international level.
Peer Reviewed Journals
Make the best use of Scientific Research and information from our 700 + peer reviewed, Open Access Journals
International Conferences 2023-24
Meet Inspiring Speakers and Experts at our 3000+ Global Annual Meetings
Top