Dersleri yüzünden oldukça stresli bir ruh haline
sikiş hikayeleri
bürünüp özel matematik dersinden önce rahatlayabilmek için
amatör pornolar
kendisini yatak odasına kapatan genç adam telefonundan
porno resimleri
açtığı porno filmini keyifle seyir ederek yatağını
mobil porno
okşar ruh dinlendirici olduğunu iddia ettikleri özel
sex resim
bir masaj salonunda çalışan genç masör hem sağlık hem de huzur
sikiş
için gelip masaj yaptıracak olan kadını gördüğünde
porn
nutku tutulur tüm gün boyu seksi lezbiyenleri
sikiş
dikizleyerek onları en savunmasız anlarında fotoğraflayan azılı erkek lavaboya geçerek fotoğraflara bakıp koca yarağını keyifle okşamaya başlar
Our Group organises 3000+ Global Conferenceseries Events every year across USA, Europe & Asia with support from 1000 more scientific Societies and Publishes 700+ Open Access Journals which contains over 50000 eminent personalities, reputed scientists as editorial board members.
Citations : 2154
Journal of Biotechnology & Biomaterials received 2154 citations as per Google Scholar report
Index Copernicus
Google Scholar
Sherpa Romeo
Open J Gate
Genamics JournalSeek
Academic Keys
ResearchBible
China National Knowledge Infrastructure (CNKI)
Access to Global Online Research in Agriculture (AGORA)
Electronic Journals Library
RefSeek
Hamdard University
EBSCO A-Z
OCLC- WorldCat
SWB online catalog
Virtual Library of Biology (vifabio)
Publons
Geneva Foundation for Medical Education and Research
Euro Pub
ICMJE
In Association with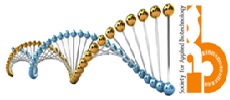 Molecular mechanism of differential neuroAIDS by HIV-1B and C clades
3rd World Congress on Biotechnology

Shailendra K. Saxena
ScientificTracks Abstracts: J Biotechnol Biomater
Abstract
Human immunodeficiency virus type 1 (HIV-1) is commonly associated with immune dysfunctions and the suppression of antigen-presenting cells. This results in immune alterations, which could lead to impaired neuronal functions, such as neuroAIDS. The neurotoxic factor kynurenine (KYN), the ratelimiting enzyme indoleamine 2,3-dioxygenase (IDO), serotonin (5-HT), and serotonin transporter (5-HTT) may play a role in tryptophan deficiency and serotogenic dysfunction in neuroAIDS. HIV-1 transactivator regulatory protein (Tat) is known to play a major role in immune dysfunction. Previous studies suggest that HIV-1 B and C clades differentially manifest neuronal dysfunctions in the infected host. In the present study we examine the effect of HIV-1 B and C clade?derived Tat on IDO and 5-HTT gene and protein expressions by dendritic cells as studied by quantitative polymerase chain reaction (qPCR) and Western blot. In addition, the intracellular IDO expression, IDO enzyme activity, and the levels of 5-HT and KYN were also measured. Results indicate that HIV-1 clade B Tat up-regulates IDO and down-regulates 5-HTT gene and protein expressions. Further, HIV-1 clade B Tat caused a reduction of 5-HT with simultaneous increase in KYN levels as compared to HIV-1 clade C Tat. These studies suggest that HIV-1 clade B and C Tat proteins may play a differential role in the neuropathogenesis of HIV-associated dementia (HAD) or HIV-associated neurocognitive disorder (HAND)
Biography
Shailendra Saxena is a Medical Microbiologist at Centre for Cellular and Molecular Biology (CCMB) in India. The main research interests of his group are to understand the epidemiology and molecular mechanisms of host-defense during human viral infections and to develop new predictive, preventive and therapeutic strategies for them using JEV and HIV as a model. His research work has been published in various high impact factor journals (Science, PNAS) with high citation. He has received many awards and honors in India and abroad including various Young Scientist Awards, BBSRC India Partnering Award and named as ?Global Leader in Science? by The Scientist magazine (USA) and ?International Opinion Leader / Expert? involved in the vaccination for JE by IPIC (UK).
Peer Reviewed Journals
Make the best use of Scientific Research and information from our 700 + peer reviewed, Open Access Journals
International Conferences 2023-24
Meet Inspiring Speakers and Experts at our 3000+ Global Annual Meetings
Top