Dersleri yüzünden oldukça stresli bir ruh haline
sikiş hikayeleri
bürünüp özel matematik dersinden önce rahatlayabilmek için
amatör pornolar
kendisini yatak odasına kapatan genç adam telefonundan
porno resimleri
açtığı porno filmini keyifle seyir ederek yatağını
mobil porno
okşar ruh dinlendirici olduğunu iddia ettikleri özel
sex resim
bir masaj salonunda çalışan genç masör hem sağlık hem de huzur
sikiş
için gelip masaj yaptıracak olan kadını gördüğünde
porn
nutku tutulur tüm gün boyu seksi lezbiyenleri
sikiş
dikizleyerek onları en savunmasız anlarında fotoğraflayan azılı erkek lavaboya geçerek fotoğraflara bakıp koca yarağını keyifle okşamaya başlar
Our Group organises 3000+ Global Conferenceseries Events every year across USA, Europe & Asia with support from 1000 more scientific Societies and Publishes 700+ Open Access Journals which contains over 50000 eminent personalities, reputed scientists as editorial board members.
Citations : 2154
Journal of Biotechnology & Biomaterials received 2154 citations as per Google Scholar report
Index Copernicus
Google Scholar
Sherpa Romeo
Open J Gate
Genamics JournalSeek
Academic Keys
ResearchBible
China National Knowledge Infrastructure (CNKI)
Access to Global Online Research in Agriculture (AGORA)
Electronic Journals Library
RefSeek
Hamdard University
EBSCO A-Z
OCLC- WorldCat
SWB online catalog
Virtual Library of Biology (vifabio)
Publons
Geneva Foundation for Medical Education and Research
Euro Pub
ICMJE
In Association with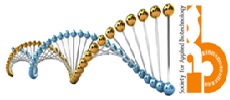 Nucleotide diversity in promoter of bone morphogenetic protein receptor type IB (BMPR1B) gene in Indian goats
3rd World Congress on Biotechnology

Sonika Ahlawat, Rekha Sharma and A Maitra
Posters: J Biotechnol Biomater
Abstract
In recent years, many studies on the genetics of prolificacy in small ruminants have highlighted the importance of BMPR1B gene in affecting ovulation rate and litter size through different mechanisms. Most of the research on BMPR1B gene has revolved around screening sheep and goats for the presence of FecB mutation (A746G) that is associated with hyperprolific phenotype in many breeds around the world. In the present study, in addition to screening Indian goats for the FecB (Booroola) mutation, an attempt was also made to detect polymorphism in the promoter of BMPR1B gene. Eight indigenous goat breeds (Barbari, Beetal, Black Bengal, Malabari, Jhakrana, Osmanabadi, Sirohi and Ganjam) differing in prolificacy and geographic distribution were employed for polymorphism scanning. Representative samples were collected from the breeding tract of respective breeds and DNA was isolated using Phenol-Chloroform method. Primers for detecting FecB mutation were taken from the literature whereas heterologous primers for promoter region were designed from the sequence of Bos taurus (ENSBTAT00000002690) available in Ensemble database. BMPR1B promoter was amplified in two fragments and a 1032 bp length contig was generated using SeqMan program of Lasergene software. Sequence alignments and comparisons were carried out using MegAlign program (DNASTAR Inc.) which revealed that FecB mutation was not present in all the breeds investigated. Hundred variations were observed between cattle and goat promoter sequence which include 32 transitions, 13 transversions, 50 deletions and 5 insertions. Two novel SNPs T (-242) C and G (-623) A were identified in the promoter of indigenous goat breeds. The variations and polymorphisms did not change or affect any transcription binding sites as revealed by MATCH software.
Biography
Sonika Ahlawat is working as scientist at National Bureau of Animal Genetic Resources, Karnal, India.
Peer Reviewed Journals
Make the best use of Scientific Research and information from our 700 + peer reviewed, Open Access Journals
International Conferences 2023-24
Meet Inspiring Speakers and Experts at our 3000+ Global Annual Meetings
Top