Dersleri yüzünden oldukça stresli bir ruh haline
sikiş hikayeleri
bürünüp özel matematik dersinden önce rahatlayabilmek için
amatör pornolar
kendisini yatak odasına kapatan genç adam telefonundan
porno resimleri
açtığı porno filmini keyifle seyir ederek yatağını
mobil porno
okşar ruh dinlendirici olduğunu iddia ettikleri özel
sex resim
bir masaj salonunda çalışan genç masör hem sağlık hem de huzur
sikiş
için gelip masaj yaptıracak olan kadını gördüğünde
porn
nutku tutulur tüm gün boyu seksi lezbiyenleri
sikiş
dikizleyerek onları en savunmasız anlarında fotoğraflayan azılı erkek lavaboya geçerek fotoğraflara bakıp koca yarağını keyifle okşamaya başlar
Our Group organises 3000+ Global Conferenceseries Events every year across USA, Europe & Asia with support from 1000 more scientific Societies and Publishes 700+ Open Access Journals which contains over 50000 eminent personalities, reputed scientists as editorial board members.
Citations : 2154
Journal of Biotechnology & Biomaterials received 2154 citations as per Google Scholar report
Index Copernicus
Google Scholar
Sherpa Romeo
Open J Gate
Genamics JournalSeek
Academic Keys
ResearchBible
China National Knowledge Infrastructure (CNKI)
Access to Global Online Research in Agriculture (AGORA)
Electronic Journals Library
RefSeek
Hamdard University
EBSCO A-Z
OCLC- WorldCat
SWB online catalog
Virtual Library of Biology (vifabio)
Publons
Geneva Foundation for Medical Education and Research
Euro Pub
ICMJE
In Association with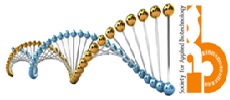 Pharmacophore based virtual screening and building of 3D-QSAR in the discovery of new cathepsin K inhibitors
3rd World Congress on Biotechnology

Sridevi Kondepudi, Madhu Babu Battu, D. Sriram and P. Yogeeswari
Posters: Agrotechnol
Abstract
For the therapeutic optimization of various cancers such as breast cancer, prostate cancer, thyroid carcinoma, lung adenocarcinoma targeting the predominant papain-like cysteine protease Cathepsin K is found to be dominant strategy. In current study, designing of Cathepsin K inhibitors through pharmacophore and virtual screening methodology displayed promising number of scaffolds. A five point pharmacophore with two hydrogen bond acceptors (A), one hydrogen bond donor (D), one hydrophobic feature (H) and one ring feature (R) as pharmacophoric features were developed to understand active scaffolds with specific functional groups. Validation of the pharmacophore hypothesis was carried out with enrichment statistical calculation. The best pharmacophore model has shown best fitness against 100 active molecules with PIC 50 values greater than 8 among 254 active molecules. Further, it yielded a statistically significant 3D-QSAR model with a correlation coefficient of R 2 = 0.901 for training set compounds and with test set correlation coefficient of Q 2 = 0.823, the generated model showed excellent contour map predictions. The model was then employed as 3D search query to screen against private and public compound libraries (BITS, Asinex database) followed by virtual screening which resulted in 322 molecule hits. Inhibitors having above 50 percent oral bioavailability predicted through Qikprop were chosen for biological activity assays. Molecules which have shown enzyme inhibition at nano-molar concentration were considered as potential selective non-covalent inhibitors for Cathepsin K.
Biography
Sridevi Kondepudi is pursuing her B.Pharmacy (Hons.) from BITS-Pilani, Hyderabad campus. Currently she is working on a lab oriented project in Computer-aided drug discovery lab at BITS Hyderabad. She has been placed as Trainee in Mylan laboratories Ltd.
Peer Reviewed Journals
Make the best use of Scientific Research and information from our 700 + peer reviewed, Open Access Journals
International Conferences 2023-24
Meet Inspiring Speakers and Experts at our 3000+ Global Annual Meetings
Top