Dersleri yüzünden oldukça stresli bir ruh haline
sikiş hikayeleri
bürünüp özel matematik dersinden önce rahatlayabilmek için
amatör pornolar
kendisini yatak odasına kapatan genç adam telefonundan
porno resimleri
açtığı porno filmini keyifle seyir ederek yatağını
mobil porno
okşar ruh dinlendirici olduğunu iddia ettikleri özel
sex resim
bir masaj salonunda çalışan genç masör hem sağlık hem de huzur
sikiş
için gelip masaj yaptıracak olan kadını gördüğünde
porn
nutku tutulur tüm gün boyu seksi lezbiyenleri
sikiş
dikizleyerek onları en savunmasız anlarında fotoğraflayan azılı erkek lavaboya geçerek fotoğraflara bakıp koca yarağını keyifle okşamaya başlar
Our Group organises 3000+ Global Conferenceseries Events every year across USA, Europe & Asia with support from 1000 more scientific Societies and Publishes 700+ Open Access Journals which contains over 50000 eminent personalities, reputed scientists as editorial board members.
Citations : 2154
Journal of Biotechnology & Biomaterials received 2154 citations as per Google Scholar report
Index Copernicus
Google Scholar
Sherpa Romeo
Open J Gate
Genamics JournalSeek
Academic Keys
ResearchBible
China National Knowledge Infrastructure (CNKI)
Access to Global Online Research in Agriculture (AGORA)
Electronic Journals Library
RefSeek
Hamdard University
EBSCO A-Z
OCLC- WorldCat
SWB online catalog
Virtual Library of Biology (vifabio)
Publons
Geneva Foundation for Medical Education and Research
Euro Pub
ICMJE
In Association with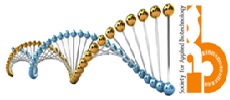 Preparation of BSA nanoparticles by desolvation technique using ethyl alcohol as desolvating agent
3rd World Congress on Biotechnology

Abbaraju Krishna Sailaja and P. Amareshwar
ScientificTracks Abstracts: J Biotechnol Biomater
Abstract
Aim: In order to see functionality and toxicity of nanoparticles in various food and drug applications, it is important to establish procedures to prepare nanoparticles of a controlled size. Desolvation, a thermodynamically driven self-assembly process for polymeric materials. Here BSA nanoparticles were prepared by desolvation technique using Ethyl alcohol as desolvating agent. Methodology: In our study, Ethyl alcohol was added intermittently into 1% BSA solution under stirring at 700 rpm. Amount of Ethanol added, intermittent timeline of Ethanol addition, and pH of solution were considered as process parameters to be optimized. Effect of the process parameters on size of the nanoparticles was studied. Results: The results indicated that the size control of BSA nanoparticle was achieved by adding Ethanol intermittently. The standard deviation of average size of BSA nanoparticles at each preparation condition was minimized by adding Ethanol intermittently. Conclusions: Particle size of BSA nanoparticles prepared by continuous addition of Ethyl alcohol as desolvating agent was in between 200-300nm.Whereas uniform particle size was obtained by adding Ethyl alcohol intermittentely. The particle size was found to be in between 180-220nm.FTIR spectra Indicates that there was no drug and polymer interaction. Keywords: Bovine serum albumin(BSA), Ethanol, Scanning electron microscope(SEM), Fourier Transforms infrared Spectroscopy (FT-IR), Desolvation technique, Continuous and intermittent addition methods.
Biography
Abbaraju Krishna Sailaja is M-Pharm (Ph.D) with an overall experience of 8 years in various fields such as Teaching, Research and in Drugs control administration. She worked as Assistant Professor for a period of 3 years, worked as Drugs Inspector for 1 year worked as JRF for two years and working as senior research scholar since 2010 in Osmania University Hyderabad. Published 15 papers in various national and International Journals of High repute. Published one book titled as ?PPARg polymorphisms and their association with type 2 diabetes?. Attended various conferences and presented papers.
Peer Reviewed Journals
Make the best use of Scientific Research and information from our 700 + peer reviewed, Open Access Journals
International Conferences 2023-24
Meet Inspiring Speakers and Experts at our 3000+ Global Annual Meetings
Top