Dersleri yüzünden oldukça stresli bir ruh haline
sikiş hikayeleri
bürünüp özel matematik dersinden önce rahatlayabilmek için
amatör pornolar
kendisini yatak odasına kapatan genç adam telefonundan
porno resimleri
açtığı porno filmini keyifle seyir ederek yatağını
mobil porno
okşar ruh dinlendirici olduğunu iddia ettikleri özel
sex resim
bir masaj salonunda çalışan genç masör hem sağlık hem de huzur
sikiş
için gelip masaj yaptıracak olan kadını gördüğünde
porn
nutku tutulur tüm gün boyu seksi lezbiyenleri
sikiş
dikizleyerek onları en savunmasız anlarında fotoğraflayan azılı erkek lavaboya geçerek fotoğraflara bakıp koca yarağını keyifle okşamaya başlar
Our Group organises 3000+ Global Conferenceseries Events every year across USA, Europe & Asia with support from 1000 more scientific Societies and Publishes 700+ Open Access Journals which contains over 50000 eminent personalities, reputed scientists as editorial board members.
Citations : 2154
Journal of Biotechnology & Biomaterials received 2154 citations as per Google Scholar report
Index Copernicus
Google Scholar
Sherpa Romeo
Open J Gate
Genamics JournalSeek
Academic Keys
ResearchBible
China National Knowledge Infrastructure (CNKI)
Access to Global Online Research in Agriculture (AGORA)
Electronic Journals Library
RefSeek
Hamdard University
EBSCO A-Z
OCLC- WorldCat
SWB online catalog
Virtual Library of Biology (vifabio)
Publons
Geneva Foundation for Medical Education and Research
Euro Pub
ICMJE
In Association with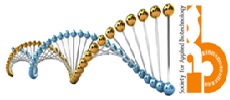 Process optimization for enhanced biogas production from Bagasse
3rd World Congress on Biotechnology

Gopinathan C
Posters: Agrotechnol
Abstract
Lignocelluloses are often a major or sometimes the sole components of different waste streams from various industries, forestry, agriculture and municipalities. Hydrolysis of these materials is the first step for either digestion to biogas (methane). However, enzymatic hydrolysis of lignocelluloses with no pretreatment is usually not so effective because of high stability of the materials to enzymatic or bacterial attacks. Effective parameters in pretreatment of lignocelluloses, such as crystallinity, accessible surface area, and protection by lignin and hemicellulose are the most important ones. Although several pretreatment methods are available, their effects on improvement in biogas production are not optimised. They include milling, irradiation, microwave, steam explosion, ammonia fiber explosion (AFEX), supercritical CO(2) and its explosion, alkaline hydrolysis, liquid hot-water pretreatment, , wet oxidation, ozonolysis, dilute-and concentrated-acid hydrolysis, and biological pretreatments. Sugar cane Bagasse is available in huge quantities, especially in tropical countries, which are at present not properly utilized. Pretreatment of Bagasse exposes the cellulose making it accessible to cellulase enzyme. Both chemical and biological pretreatments are possible. Exposing bagasse to 1 % alkali (sodium hydroxide) and mixing with urea enhances biogas production. Similarly growing pleurotus florida fungi in the presence of urea, lactose and cupric chloride improves biogas production from bagasse. Urea is used to optimize the carbon: nitrogen ratio of the substrate. Lactose and cupric chloride enhances secretion of laccase enzyme, which delignifies bagasse, without sodium hydroxide.
Biography
Gopinathan C has several years of research experience in the area of fermentation technology, especially in the area of Bioenergy. He has got 15 years of teaching and research experience and filed three patents. He has also presented his inventions in several national and international conferences. Presently he is working as the head of department of Biotechnology, University of Calicut.
Peer Reviewed Journals
Make the best use of Scientific Research and information from our 700 + peer reviewed, Open Access Journals
International Conferences 2023-24
Meet Inspiring Speakers and Experts at our 3000+ Global Annual Meetings
Top