Dersleri yüzünden oldukça stresli bir ruh haline
sikiş hikayeleri
bürünüp özel matematik dersinden önce rahatlayabilmek için
amatör pornolar
kendisini yatak odasına kapatan genç adam telefonundan
porno resimleri
açtığı porno filmini keyifle seyir ederek yatağını
mobil porno
okşar ruh dinlendirici olduğunu iddia ettikleri özel
sex resim
bir masaj salonunda çalışan genç masör hem sağlık hem de huzur
sikiş
için gelip masaj yaptıracak olan kadını gördüğünde
porn
nutku tutulur tüm gün boyu seksi lezbiyenleri
sikiş
dikizleyerek onları en savunmasız anlarında fotoğraflayan azılı erkek lavaboya geçerek fotoğraflara bakıp koca yarağını keyifle okşamaya başlar
Our Group organises 3000+ Global Conferenceseries Events every year across USA, Europe & Asia with support from 1000 more scientific Societies and Publishes 700+ Open Access Journals which contains over 50000 eminent personalities, reputed scientists as editorial board members.
Citations : 2154
Journal of Biotechnology & Biomaterials received 2154 citations as per Google Scholar report
Index Copernicus
Google Scholar
Sherpa Romeo
Open J Gate
Genamics JournalSeek
Academic Keys
ResearchBible
China National Knowledge Infrastructure (CNKI)
Access to Global Online Research in Agriculture (AGORA)
Electronic Journals Library
RefSeek
Hamdard University
EBSCO A-Z
OCLC- WorldCat
SWB online catalog
Virtual Library of Biology (vifabio)
Publons
Geneva Foundation for Medical Education and Research
Euro Pub
ICMJE
In Association with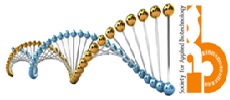 Production of cellulase by Cellulomonas uda using banana fruit stalk under Solid substrate fermentation
World Congress on Biotechnology

M.Sravani, Ch.Sirisha, D.Sri Rami reddy, N.M.Yugandhar
ScientificTracks Abstracts: J Biotechnol Biomaterial
DOI: 10.4172/2155-952X.1000001
Abstract
Research on cellulase has progressed very rapidly in the past few decades?, emphasis being in enzymatic hydrolysis of cellulose to glucose. Development of an economical process for cellulase production is hindered because of high cost of the substrate (pure cellulose) and some of the chemicals such as protease, peptone and because of low yields of cellulase per unit of cellulose. To overcome these bottlenecks, cheap source are used which require minimum pre-treatment and purification and increased cellulase yields per unit of cellulose. Banana (Musa sopiestum) fruit stalk abundantly available in banana production fields and markets, appear to be favorable substrate as it is cheaply available in the tropical and sub-tropical countries and has a cellulose content of 23.85%. It accumulates in the agro industrial yards, has no significant industrial and commercial uses but contribute serious environmental problems. According to 2009 NABARD statistics average yield of banana per hectare per year is 30.63 tonnes in India. Thus contributing to abundant availability of Banana fruit stalks which can be used as substrate in solid substrate fermentation. Cellulomonas uda is an actinomycetes which is capable of feeding on cellulose as carbon source. To date, the production of cellulase has been widely studied in submerged culture process but the relatively high cost of enzyme production has hindered the industrial application of cellulose bioconversion. Adopting Solid substrate fermentation is an attractive process to produce cellulose economically due to its lower capital investment and lower expenses. In our present work, Production of cellulase by Cellulomonas uda by using banana fruit stalk under solid state fermentation, the activity of cellulase obtained is 6.39 U/ml at an optimum conditions of pH 7.79, temperature 350C, incubation time 96 hrs .
Biography
Peer Reviewed Journals
Make the best use of Scientific Research and information from our 700 + peer reviewed, Open Access Journals
International Conferences 2023-24
Meet Inspiring Speakers and Experts at our 3000+ Global Annual Meetings
Top