Dersleri yüzünden oldukça stresli bir ruh haline
sikiş hikayeleri
bürünüp özel matematik dersinden önce rahatlayabilmek için
amatör pornolar
kendisini yatak odasına kapatan genç adam telefonundan
porno resimleri
açtığı porno filmini keyifle seyir ederek yatağını
mobil porno
okşar ruh dinlendirici olduğunu iddia ettikleri özel
sex resim
bir masaj salonunda çalışan genç masör hem sağlık hem de huzur
sikiş
için gelip masaj yaptıracak olan kadını gördüğünde
porn
nutku tutulur tüm gün boyu seksi lezbiyenleri
sikiş
dikizleyerek onları en savunmasız anlarında fotoğraflayan azılı erkek lavaboya geçerek fotoğraflara bakıp koca yarağını keyifle okşamaya başlar
Our Group organises 3000+ Global Conferenceseries Events every year across USA, Europe & Asia with support from 1000 more scientific Societies and Publishes 700+ Open Access Journals which contains over 50000 eminent personalities, reputed scientists as editorial board members.
Citations : 2154
Journal of Biotechnology & Biomaterials received 2154 citations as per Google Scholar report
Index Copernicus
Google Scholar
Sherpa Romeo
Open J Gate
Genamics JournalSeek
Academic Keys
ResearchBible
China National Knowledge Infrastructure (CNKI)
Access to Global Online Research in Agriculture (AGORA)
Electronic Journals Library
RefSeek
Hamdard University
EBSCO A-Z
OCLC- WorldCat
SWB online catalog
Virtual Library of Biology (vifabio)
Publons
Geneva Foundation for Medical Education and Research
Euro Pub
ICMJE
In Association with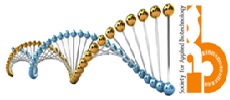 Promoters promoting transgenic research
3rd World Congress on Biotechnology

Rajiv Ranjan, Deepak Kumar, Sunita Patro and Nrisingha Dey
ScientificTracks Abstracts: J Biotechnol Biomater
Abstract
Plant can be used as an alternative expression system for production of recombinant proteins due to reduced production cost and lower capital investment along with appropriate posttranslational modification. One of the major limitations in moving plant-produced heterologous proteins from developmental research to commercial products is lower level of expression of transgene in plant. Expression levels of transgene/gene of interest depend upon strength of genetic regulator, the promoter. In plant molecular pharming, strong promoters may be needed to achieve maximal expression of multiple genes by successive event of transformations. However, a risk of multiple transformations by a single promoter is that, it might lead to silencing of both genes in successive generation through homologous recombination. Considering all the facts, attempts are being made worldwide to develop engineered promoter with enhanced strength and heterogeneous sequences employing different approaches including promoter DNA hybridization and shuffling. Recently, adopting these novel techniques we have developed several useful promoters viz., MSgt-FSgt, FuasFScp, MUAS35SCP. They showed 5-8 times stronger activity in transgenic tobacco and Arabidopsis as compared to CaMV35S, a widely used promoter in plant molecular biology. Functional activities of such promoters were further characterized in animal cell line using different cytokines such as IL-33 and IL-35. Our observation clearly indicated that these promoters are active not only in plant but also in animal cell line at greater level. The genetic tools developed by our group could be potential for controlling expression of various genes in both transgenic plants and animal.
Biography
Peer Reviewed Journals
Make the best use of Scientific Research and information from our 700 + peer reviewed, Open Access Journals
International Conferences 2023-24
Meet Inspiring Speakers and Experts at our 3000+ Global Annual Meetings
Top