Dersleri yüzünden oldukça stresli bir ruh haline
sikiş hikayeleri
bürünüp özel matematik dersinden önce rahatlayabilmek için
amatör pornolar
kendisini yatak odasına kapatan genç adam telefonundan
porno resimleri
açtığı porno filmini keyifle seyir ederek yatağını
mobil porno
okşar ruh dinlendirici olduğunu iddia ettikleri özel
sex resim
bir masaj salonunda çalışan genç masör hem sağlık hem de huzur
sikiş
için gelip masaj yaptıracak olan kadını gördüğünde
porn
nutku tutulur tüm gün boyu seksi lezbiyenleri
sikiş
dikizleyerek onları en savunmasız anlarında fotoğraflayan azılı erkek lavaboya geçerek fotoğraflara bakıp koca yarağını keyifle okşamaya başlar
Our Group organises 3000+ Global Conferenceseries Events every year across USA, Europe & Asia with support from 1000 more scientific Societies and Publishes 700+ Open Access Journals which contains over 50000 eminent personalities, reputed scientists as editorial board members.
Citations : 2154
Journal of Biotechnology & Biomaterials received 2154 citations as per Google Scholar report
Index Copernicus
Google Scholar
Sherpa Romeo
Open J Gate
Genamics JournalSeek
Academic Keys
ResearchBible
China National Knowledge Infrastructure (CNKI)
Access to Global Online Research in Agriculture (AGORA)
Electronic Journals Library
RefSeek
Hamdard University
EBSCO A-Z
OCLC- WorldCat
SWB online catalog
Virtual Library of Biology (vifabio)
Publons
Geneva Foundation for Medical Education and Research
Euro Pub
ICMJE
In Association with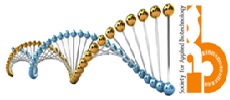 RabDis: An expert system for rabbit disease diagnosis
3rd World Congress on Biotechnology

Shilpy Shuvam, Siva Naga Suresh Purama and S. P. Muthukumar
Posters: Agrotechnol
Abstract
Rabbit husbandry has vast potential to improve the socio-economic status of the rural poor and to provide food security in terms of low cost animal protein. The total rabbit population of the country is about a million. Rabbit is highly prolific. Meat production in India is reported to be about 20 thousand tonnes/ year. Angora wool production is around 30 tonnes annually. Apart from providing wool and meat, Rabbits provide income from sale of kits, pelt and manure. Introduction of high yielding strains and varieties of rabbits, led to high susceptibility to many diseases among rabbit population. The rabbit farms are usually located in suburban or rural areas, where the immediate expert veterinary care is rarely available. The major loss due to mortality of rabbits is caused by delayed diagnosis and treatment. Further the access to knowledge on diseases, symptoms, diagnosis and treatment options, for the farming fraternity is limited. Raising awareness of these activities, an attempt has been made to develop a web based disease diagnosis database for rabbit farmers, field veterinarians, students, rabbit users, pharmacists and those involved in rabbit farming. Detailed description for symptoms, diagnosis, treatment, prevention etc. for each disease were collected and digitalized in suitable retrieval platform. With bioinformatics programming language PERL, PHP graphical user interface a web-based tool and dynamic web service was built for rabbit disease diagnosis. The ?RabDis? is an expert web based model system where we can access the information through identified symptoms, lesions, disease etc for rapid diagnosis of rabbit diseases.
Biography
Peer Reviewed Journals
Make the best use of Scientific Research and information from our 700 + peer reviewed, Open Access Journals
International Conferences 2023-24
Meet Inspiring Speakers and Experts at our 3000+ Global Annual Meetings
Top