Dersleri yüzünden oldukça stresli bir ruh haline
sikiş hikayeleri
bürünüp özel matematik dersinden önce rahatlayabilmek için
amatör pornolar
kendisini yatak odasına kapatan genç adam telefonundan
porno resimleri
açtığı porno filmini keyifle seyir ederek yatağını
mobil porno
okşar ruh dinlendirici olduğunu iddia ettikleri özel
sex resim
bir masaj salonunda çalışan genç masör hem sağlık hem de huzur
sikiş
için gelip masaj yaptıracak olan kadını gördüğünde
porn
nutku tutulur tüm gün boyu seksi lezbiyenleri
sikiş
dikizleyerek onları en savunmasız anlarında fotoğraflayan azılı erkek lavaboya geçerek fotoğraflara bakıp koca yarağını keyifle okşamaya başlar
Our Group organises 3000+ Global Conferenceseries Events every year across USA, Europe & Asia with support from 1000 more scientific Societies and Publishes 700+ Open Access Journals which contains over 50000 eminent personalities, reputed scientists as editorial board members.
Citations : 2154
Journal of Biotechnology & Biomaterials received 2154 citations as per Google Scholar report
Index Copernicus
Google Scholar
Sherpa Romeo
Open J Gate
Genamics JournalSeek
Academic Keys
ResearchBible
China National Knowledge Infrastructure (CNKI)
Access to Global Online Research in Agriculture (AGORA)
Electronic Journals Library
RefSeek
Hamdard University
EBSCO A-Z
OCLC- WorldCat
SWB online catalog
Virtual Library of Biology (vifabio)
Publons
Geneva Foundation for Medical Education and Research
Euro Pub
ICMJE
In Association with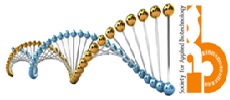 Rapid and direct analysis of small molecular weight extra polysaccharides of Bacteria by Hi-Speed centrifugation coupled with nanoparticle-assisted laser desorption/ionization (HC-Np-ALDI-MS) mass spectrometry
3rd World Congress on Biotechnology

Gangaraju Gedda, Judy Gopal and Hui-Fen Wu
Posters: Agrotechnol
Abstract
The analysis of extracellular polymeric substances (EPS) from bacteria traditional methods requires chemical treatments and complicated separation procedures. Analysis of Low molecular weight compounds on Convention MALDI-MS is very difficult due to conventional organic matrixes like DHB or CHCA matrix background peaks are interfere with samples peaks at low molecular range .For avoiding those problems we developed a method, combining Hi-Speed centrifugation or physical extraction method with Nano-particle assisted laser desorption/ionization (HC-Np-ALDI-MS) mass spectrometry (MS) without any chemical treatment or extraction methods, separation and purification of EPS. The objective of this study is to demonstrate the use of Hi-Speed centrifugation coupled with Nanoparticle-assisted laser desorption/ionization (NALDI) mass spectrometry (MS) as a powerful technique for rapid, simple and direct analysis of low molecular weight EPS secreted by bacteria. For this we prepared manganese oxide nanoparticles and developed a nano-PALDI MS method to analyze EPS extract from different bacteria?s by using Hi-Speed centrifugation. Our studies showed that nano-PALDI MS was selective for analysis of low molecular weight EPS. This study is a preliminary study reporting for the first time the feasibility of nano-PALDI MS techniques for the analysis of bacterial EPS without prior complicated purification and separation methodologies. The MnO2 Nano-particles working as matrix during MALDI-MS analysis and help to ionize the EPS Samples. The mass spectra did not show any background interference in the low-m/z range. The results reporting the successful use of the manganese dioxide particles as matrices for analysis of bacterial EPS has been outlined.
Biography
Gangaraju Gedda has a Masters in Analytical chemistry from JNTUH, India. He is currently a Ph.D student in Marine Biotechnology at National Sun- Yat Sen University, Taiwan. He has published articles on the use of electrospray ionization (ESI) and on the use of matrix-assisted laser desorption/ ionization (MALDI) for mass-spectrometry-based measurement of the molecular weights of EPS molecules within bacteria. His current research focuses on synthesizing nanomaterials, including nanowires and Nano wire based bio-chip, for use as bio-chip-based Mass Sensors. He is using these sensors to analyze pathogenic bacteria, to perform matrix-assisted laser desorption/ionization time of flight mass spectrometry (MALDI-TOF-MS).
Peer Reviewed Journals
Make the best use of Scientific Research and information from our 700 + peer reviewed, Open Access Journals
International Conferences 2023-24
Meet Inspiring Speakers and Experts at our 3000+ Global Annual Meetings
Top