Dersleri yüzünden oldukça stresli bir ruh haline
sikiş hikayeleri
bürünüp özel matematik dersinden önce rahatlayabilmek için
amatör pornolar
kendisini yatak odasına kapatan genç adam telefonundan
porno resimleri
açtığı porno filmini keyifle seyir ederek yatağını
mobil porno
okşar ruh dinlendirici olduğunu iddia ettikleri özel
sex resim
bir masaj salonunda çalışan genç masör hem sağlık hem de huzur
sikiş
için gelip masaj yaptıracak olan kadını gördüğünde
porn
nutku tutulur tüm gün boyu seksi lezbiyenleri
sikiş
dikizleyerek onları en savunmasız anlarında fotoğraflayan azılı erkek lavaboya geçerek fotoğraflara bakıp koca yarağını keyifle okşamaya başlar
Our Group organises 3000+ Global Conferenceseries Events every year across USA, Europe & Asia with support from 1000 more scientific Societies and Publishes 700+ Open Access Journals which contains over 50000 eminent personalities, reputed scientists as editorial board members.
Citations : 2154
Journal of Biotechnology & Biomaterials received 2154 citations as per Google Scholar report
Index Copernicus
Google Scholar
Sherpa Romeo
Open J Gate
Genamics JournalSeek
Academic Keys
ResearchBible
China National Knowledge Infrastructure (CNKI)
Access to Global Online Research in Agriculture (AGORA)
Electronic Journals Library
RefSeek
Hamdard University
EBSCO A-Z
OCLC- WorldCat
SWB online catalog
Virtual Library of Biology (vifabio)
Publons
Geneva Foundation for Medical Education and Research
Euro Pub
ICMJE
In Association with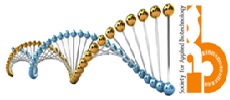 Salt induced changes of photosynthetic apparatus in Chlamydomonas reinhardtii
3rd World Congress on Biotechnology

Satyabala Neelam and Rajagopalsubramanyam
Posters: Agrotechnol
Abstract
Photosynthesis, the process through which plants convert solar energy to chemical energy by harvesting sunlight and transfer the excited energy from photosystems (PS) PSII and PSI, which are membrane protein complexes that helps in primary photochemical reactions. In general abiotic stress affects the plant photosynthesis particularly salinity stress. There are number of studies on salt effects on photosynthesis of prokaryotic and eukaryotic species which were short term treatment of different concentrations of salt. Here we have grown the green algae C.reinhardtii cells directly in the medium containing NaCl with different concentrations (50 mM, 100mM, and 150mM) which is more close to the natural condition. The impact of high salt concentrations on the structural organization of photosynthetic apparatus in C.reinhardtii was studied. Confocal microscopy data have revealed the morphology of the cells indicating that salt stress had delayed the cell division. Electron transport processes were investigated using OJIP curves which reveals that both donor and acceptor side of PSII were impaired at moderate concentrations of NaCl (100,150 mM).The chlorophyll a emission peak in low temperature fluorescence measurements (77K) was reduced in increasing salt stress grown cells indicating that structural changes at the level of PSII and PSI had occurred. Further, circular dichroism (CD) spectrum in the visible region associated with the strongly coupled chlorophyll dimers showed reduction in intensity, indicating that pigment?pigment interactions were altered. Thylakoid protein complexes have been characterized using BN PAGE where many of the protein complexes were down regulated in high salt conditions indicating that protein-protein and pigment-protein interactions have changed. Further, western blot analysis of thylakoids with PSII core and light harvesting complex antibodies have shown that antenna proteins CP47, 43 along with Lhc components Lhcb1, Lhcb4 were reduced which indicates that both core and Lhc antenna are equally sensitive to the above optimum salt concentrations. This damage may be due to reactive oxygen species generated in chloroplast.
Biography
Satyabala Neelam completed her M.Tech in Biotechnology in the year 2009 from University of Hyderabad, Hyderabad, Andhra Pradesh. She is pursuing her Ph.D in Department of Biochemistry, under Dr. S. Rajagopal, Reader, Department of Plant sciences, University of Hyderabad, Hyderabad India.
Peer Reviewed Journals
Make the best use of Scientific Research and information from our 700 + peer reviewed, Open Access Journals
International Conferences 2023-24
Meet Inspiring Speakers and Experts at our 3000+ Global Annual Meetings
Top