Dersleri yüzünden oldukça stresli bir ruh haline
sikiş hikayeleri
bürünüp özel matematik dersinden önce rahatlayabilmek için
amatör pornolar
kendisini yatak odasına kapatan genç adam telefonundan
porno resimleri
açtığı porno filmini keyifle seyir ederek yatağını
mobil porno
okşar ruh dinlendirici olduğunu iddia ettikleri özel
sex resim
bir masaj salonunda çalışan genç masör hem sağlık hem de huzur
sikiş
için gelip masaj yaptıracak olan kadını gördüğünde
porn
nutku tutulur tüm gün boyu seksi lezbiyenleri
sikiş
dikizleyerek onları en savunmasız anlarında fotoğraflayan azılı erkek lavaboya geçerek fotoğraflara bakıp koca yarağını keyifle okşamaya başlar
Our Group organises 3000+ Global Conferenceseries Events every year across USA, Europe & Asia with support from 1000 more scientific Societies and Publishes 700+ Open Access Journals which contains over 50000 eminent personalities, reputed scientists as editorial board members.
Citations : 2154
Journal of Biotechnology & Biomaterials received 2154 citations as per Google Scholar report
Index Copernicus
Google Scholar
Sherpa Romeo
Open J Gate
Genamics JournalSeek
Academic Keys
ResearchBible
China National Knowledge Infrastructure (CNKI)
Access to Global Online Research in Agriculture (AGORA)
Electronic Journals Library
RefSeek
Hamdard University
EBSCO A-Z
OCLC- WorldCat
SWB online catalog
Virtual Library of Biology (vifabio)
Publons
Geneva Foundation for Medical Education and Research
Euro Pub
ICMJE
In Association with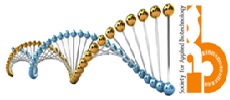 Screening up of anti-inflammatory property from Ipomea staphylina
3rd World Congress on Biotechnology

Priyadarshini K
Posters: Agrotechnol
Abstract
Inflammation is part of the non-specific immune response that occurs in reaction to any type of bodily injury. Although there has been some progress in the usage of improved anti-inflammatory drugs, they make up about half of analgesics, remedying pain by reducing inflammation as opposed to opioids, which affect the central nervous system. Thus researches in screening up of anti-inflammatory components from the plants have been shown very good progress. Such similar property was been screened using Ipomea staphylina, a local weed belonging to Convulvulaceae family. Study included the mechanism by which the Convulvulaceae species I. staphylina inhibited inflammatory pathway key enzymes. Plant extract was randomly divided into 3 groups namely water extract, ethanol extract and methanol extract. We screened by randomized trials to estimate levels of all the three key enzymes activity involved in inflammation i.e., PLA2, COX (cyclooxygenase) & LOX (lipoxygenase) using the plant sample. Results show that the water extract of the Plant sample inhibited secretory PLA2 significantly than the other groups. PLA2 was significantly inhibited as the concentration of the sample increased and this showed reproducible results. COX and LOX had inhibitory effects but not to a greater extent. These data suggest that the crude plant water extract had molecules that inhibited PLA 2 which is the first enzyme in the inflammatory pathway.
Biography
Priyadarshini K has received her Master?s degree in Bio-Technology from the University of Mysore in June 2011. She has planned to continue her career with a PhD on her Masters Dissertation work. She worked exclusively on snake venom for the enzymatic study of secretary PLA2 action and its inhibition using various plant samples under the world famous Venom specialist Dr. T. Veerabasappa Gowda. Other than that her oratory skills are very good. She has fantasy for Paintings and Drawings.
Peer Reviewed Journals
Make the best use of Scientific Research and information from our 700 + peer reviewed, Open Access Journals
International Conferences 2023-24
Meet Inspiring Speakers and Experts at our 3000+ Global Annual Meetings
Top