Dersleri yüzünden oldukça stresli bir ruh haline
sikiş hikayeleri
bürünüp özel matematik dersinden önce rahatlayabilmek için
amatör pornolar
kendisini yatak odasına kapatan genç adam telefonundan
porno resimleri
açtığı porno filmini keyifle seyir ederek yatağını
mobil porno
okşar ruh dinlendirici olduğunu iddia ettikleri özel
sex resim
bir masaj salonunda çalışan genç masör hem sağlık hem de huzur
sikiş
için gelip masaj yaptıracak olan kadını gördüğünde
porn
nutku tutulur tüm gün boyu seksi lezbiyenleri
sikiş
dikizleyerek onları en savunmasız anlarında fotoğraflayan azılı erkek lavaboya geçerek fotoğraflara bakıp koca yarağını keyifle okşamaya başlar
Our Group organises 3000+ Global Conferenceseries Events every year across USA, Europe & Asia with support from 1000 more scientific Societies and Publishes 700+ Open Access Journals which contains over 50000 eminent personalities, reputed scientists as editorial board members.
Citations : 2154
Journal of Biotechnology & Biomaterials received 2154 citations as per Google Scholar report
Index Copernicus
Google Scholar
Sherpa Romeo
Open J Gate
Genamics JournalSeek
Academic Keys
ResearchBible
China National Knowledge Infrastructure (CNKI)
Access to Global Online Research in Agriculture (AGORA)
Electronic Journals Library
RefSeek
Hamdard University
EBSCO A-Z
OCLC- WorldCat
SWB online catalog
Virtual Library of Biology (vifabio)
Publons
Geneva Foundation for Medical Education and Research
Euro Pub
ICMJE
In Association with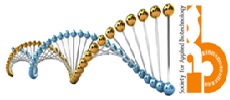 Selecting natural drought and heat tolerance in different wheat genotypes on the bases of their root characters
3rd World Congress on Biotechnology

Vinod Chandra Pandey, Jain Neelu, Pandey R, Singh G. P, Shine M. B, Singh Vikram and Prabhu K. V
AcceptedAbstracts: J Biotechnol Biomater
Abstract
Abiotic stresses have a major impact on growth and yield of crops. Wheat (Triticum aestivum L.) is one of the most important cereal crop and sensitive to heat stress. Drought and high temperature cause reduction in yield by reduced photosynthesis, production of Reactive Oxygen Species leading to oxidative damage to lipids, proteins, and nucleic acids finally disrupts cellular functions. Different genotypes perform differentially against these stresses to minimise the stress. A well developed deep root system thought to minimise the effect of drought and heat by taking the deep water therefore to explore the genetic potency we have screened thirty-five different wheat genotypes studied for their root trait for drought and heat susceptibility/ tolerance. Experiment was conducted in pot for root mass, in field for total root length and used pin board method for root architecture in control, 70% and 30% stressed conditions. Besides this Membrane thermostability (MTS), chlorophyll content, canopy temperature (CT), relative water content (RWC) and stomatal conductance were taken for their physiological responses. The varieties with relatively higher MTS value measured between 70 to 80% and chlorophyll content 51-58 (SPAD value), and stomatal conductance ranges 300-400 mMol m-2s-1 and reaches up to 50 mMol m-2s-1in drought and heat stressed conditions in susceptible varieties. A remarkable canopy temperature variation among the varieties was recorded. Varieties with well developed root system, higher root volume and higher total root length have a relatively higher MTS values, stomatal conductance and a low canopy temperature have selected for breeding program in order to achieve better performance under drought and high temperatures. Varieties with known drought and thermotolerance have also the similar performance.
Biography
Vinod Chandra Pandey has completed his PhD from GB Pant University of agricultural technology and postdoctoral studies from Indian Agricultural Research Institute, New Delhi. He is a life member of Indian Peptide Society and Indian Biophysical Society.
Peer Reviewed Journals
Make the best use of Scientific Research and information from our 700 + peer reviewed, Open Access Journals
International Conferences 2023-24
Meet Inspiring Speakers and Experts at our 3000+ Global Annual Meetings
Top