Dersleri yüzünden oldukça stresli bir ruh haline
sikiş hikayeleri
bürünüp özel matematik dersinden önce rahatlayabilmek için
amatör pornolar
kendisini yatak odasına kapatan genç adam telefonundan
porno resimleri
açtığı porno filmini keyifle seyir ederek yatağını
mobil porno
okşar ruh dinlendirici olduğunu iddia ettikleri özel
sex resim
bir masaj salonunda çalışan genç masör hem sağlık hem de huzur
sikiş
için gelip masaj yaptıracak olan kadını gördüğünde
porn
nutku tutulur tüm gün boyu seksi lezbiyenleri
sikiş
dikizleyerek onları en savunmasız anlarında fotoğraflayan azılı erkek lavaboya geçerek fotoğraflara bakıp koca yarağını keyifle okşamaya başlar
Our Group organises 3000+ Global Conferenceseries Events every year across USA, Europe & Asia with support from 1000 more scientific Societies and Publishes 700+ Open Access Journals which contains over 50000 eminent personalities, reputed scientists as editorial board members.
Citations : 2154
Journal of Biotechnology & Biomaterials received 2154 citations as per Google Scholar report
Index Copernicus
Google Scholar
Sherpa Romeo
Open J Gate
Genamics JournalSeek
Academic Keys
ResearchBible
China National Knowledge Infrastructure (CNKI)
Access to Global Online Research in Agriculture (AGORA)
Electronic Journals Library
RefSeek
Hamdard University
EBSCO A-Z
OCLC- WorldCat
SWB online catalog
Virtual Library of Biology (vifabio)
Publons
Geneva Foundation for Medical Education and Research
Euro Pub
ICMJE
In Association with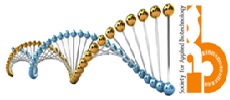 Selection of aptamers against cell surface biomarkers in cancer diagnosis
3rd World Congress on Biotechnology

Arghya Sett and Utpal Bora
Posters: Agrotechnol
Abstract
Nucleic acid aptamers can be selected from pool of randomly sequenced oligonucleotides to bind a wide range of biomedically significant proteins with high affinities and specificities that are comparable to antibodies. While efforts to identify disease- specific biomarkers using a variety of technologies has increased, effective use of disease-specific biomarkers is still scarce. Additionally, it is straight forward to conjugate aptamers to other agents without losing their affinity and they have successfully been used in vitro and in vivo to deliver drugs, siRNA, nanoparticles or contrast agents to target cells. Hence, aptamers identified against cell surface biomarkers represent a promising class of ligands to detect specific type of cancer cells. Specific Cell-SELEX method has been developed to identify aptamers for cell surface associated proteins as well as some of the methods that are used to study their binding to living cells. In contrast to conventional methods, the novelty of cell-SELEX-based biomarker discovery is rooted in its focus on finding specific cell membrane markers. Moreover, cell- SELEX does not require any prior knowledge on the molecular contents of the cell surface. Trillions of random DNA sequences in the initial DNA library, combined with the unique negative selection strategy, ensures that any disease marker molecules on cell membranes can be recognized whether they are known or unknown to us. Provided the molecules in question are expressed in a substantially different way on diseased and normal cells, they can be identified. In addition, the aptamers generated during this process can serve as high-affinity and specific probes for the identified biomarkers. This will be great advancement in future diagnostic applications for cancer therapy.
Biography
Arghya Sett completed his MTech in Biotechnology from VIT University. He is currently pursuing his PhD in Dept. of Biotechnology, IIT Guwahati. His current research interest is in development of novel molecular marker based breast cancer diagnostics.
Peer Reviewed Journals
Make the best use of Scientific Research and information from our 700 + peer reviewed, Open Access Journals
International Conferences 2023-24
Meet Inspiring Speakers and Experts at our 3000+ Global Annual Meetings
Top