Dersleri yüzünden oldukça stresli bir ruh haline
sikiş hikayeleri
bürünüp özel matematik dersinden önce rahatlayabilmek için
amatör pornolar
kendisini yatak odasına kapatan genç adam telefonundan
porno resimleri
açtığı porno filmini keyifle seyir ederek yatağını
mobil porno
okşar ruh dinlendirici olduğunu iddia ettikleri özel
sex resim
bir masaj salonunda çalışan genç masör hem sağlık hem de huzur
sikiş
için gelip masaj yaptıracak olan kadını gördüğünde
porn
nutku tutulur tüm gün boyu seksi lezbiyenleri
sikiş
dikizleyerek onları en savunmasız anlarında fotoğraflayan azılı erkek lavaboya geçerek fotoğraflara bakıp koca yarağını keyifle okşamaya başlar
Our Group organises 3000+ Global Conferenceseries Events every year across USA, Europe & Asia with support from 1000 more scientific Societies and Publishes 700+ Open Access Journals which contains over 50000 eminent personalities, reputed scientists as editorial board members.
Citations : 2154
Journal of Biotechnology & Biomaterials received 2154 citations as per Google Scholar report
Index Copernicus
Google Scholar
Sherpa Romeo
Open J Gate
Genamics JournalSeek
Academic Keys
ResearchBible
China National Knowledge Infrastructure (CNKI)
Access to Global Online Research in Agriculture (AGORA)
Electronic Journals Library
RefSeek
Hamdard University
EBSCO A-Z
OCLC- WorldCat
SWB online catalog
Virtual Library of Biology (vifabio)
Publons
Geneva Foundation for Medical Education and Research
Euro Pub
ICMJE
In Association with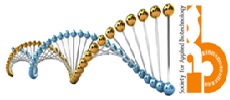 Serum based prospective biomarkers for early detection of hepatocellular carcinoma (HCC): A proteomic approach
3rd World Congress on Biotechnology

Shabnam Malik, Shilpa Bhatnagar, Naveen Chaudhary, Nadra Sadaf, Deepshikha Pande Katare and S. K. Jain
Posters: Agrotechnol
Abstract
The completion of human genome project resulted in opening of new vistas for understanding the gene expression. A number of specialized fields of studies, the ?omics? have been initiated. The proteomics is one of these branches that deals with the analysis of protein profile of a cell or tissue under different physiological condition. All the metabolic activities of cell are regulated directly or indirectly by proteins. The analysis of proteins, therefore, gives better insight into the metabolic status of cell than studying its genomics. This approach is now being used for discovering novel biomarker(s) that can be used to diagnose, predict the susceptibility and monitor progression of diseases. Direct analysis of serum or other biological fluids is one of the most convenient strategies for the search of protein biomarkers. Hepatocellular carcinoma (HCC) is an international problem. It is the third most prevalent cancer and the fifth leading cause of cancer deaths worldwide (WHO-2008). The current standard diagnosis of HCC is based on the detection of serum α-fetoprotein (AFP) level. However, AFP has relatively low sensitivity (64.8% - 78%) and low specificity (50% - 93%). More reliable and accurate biomarkers are urgently needed to overcome the shortcoming of the current tools for HCC diagnosis. We report the development of an animal model for study of HCC by modifying the Solt ?Farber protocol. The protein profiles of serum have been analysed by 1D SDS PAGE and 2D electrophoresis. Few specific changes in proteins profiles have been detected that bear correlation with disease progression. Marker enzymes have also been monitored to decipher the disease condition. Histopathology of liver tissue was performed to confirm liver damage. Differentially expressed proteins and the novel proteins that are expressed during tumor progression have been characterized by MALDI-TOF and LC- MS/MS techniques. The expressions of genes for the proteins of interest are in progress in our laboratory. Further, patient sera from clinically confirmed cases have been used to validate these markers. Our results suggest that some of these proteins have showing potential for the development of biomarker(s) for early detection of HCC.
Biography
Peer Reviewed Journals
Make the best use of Scientific Research and information from our 700 + peer reviewed, Open Access Journals
International Conferences 2023-24
Meet Inspiring Speakers and Experts at our 3000+ Global Annual Meetings
Top