Dersleri yüzünden oldukça stresli bir ruh haline
sikiş hikayeleri
bürünüp özel matematik dersinden önce rahatlayabilmek için
amatör pornolar
kendisini yatak odasına kapatan genç adam telefonundan
porno resimleri
açtığı porno filmini keyifle seyir ederek yatağını
mobil porno
okşar ruh dinlendirici olduğunu iddia ettikleri özel
sex resim
bir masaj salonunda çalışan genç masör hem sağlık hem de huzur
sikiş
için gelip masaj yaptıracak olan kadını gördüğünde
porn
nutku tutulur tüm gün boyu seksi lezbiyenleri
sikiş
dikizleyerek onları en savunmasız anlarında fotoğraflayan azılı erkek lavaboya geçerek fotoğraflara bakıp koca yarağını keyifle okşamaya başlar
Our Group organises 3000+ Global Conferenceseries Events every year across USA, Europe & Asia with support from 1000 more scientific Societies and Publishes 700+ Open Access Journals which contains over 50000 eminent personalities, reputed scientists as editorial board members.
Citations : 2154
Journal of Biotechnology & Biomaterials received 2154 citations as per Google Scholar report
Index Copernicus
Google Scholar
Sherpa Romeo
Open J Gate
Genamics JournalSeek
Academic Keys
ResearchBible
China National Knowledge Infrastructure (CNKI)
Access to Global Online Research in Agriculture (AGORA)
Electronic Journals Library
RefSeek
Hamdard University
EBSCO A-Z
OCLC- WorldCat
SWB online catalog
Virtual Library of Biology (vifabio)
Publons
Geneva Foundation for Medical Education and Research
Euro Pub
ICMJE
In Association with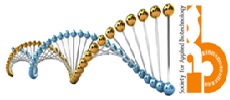 Simultaneous bioremediation of hexavelent chromium and pentachlorophenol from tannery waste water by immobilized Brevibacterium casei
3rd World Congress on Biotechnology

Tuhina Verma
ScientificTracks Abstracts: J Biotechnol Biomater
Abstract
Tanneries discharge hexavalent chromium [Cr (VI)] and pentachlorophenol (PCP) together through their effluent into cultivable lands and nearby water-bodies beyond the permissible limit due to inefficient effluent treatment technology. They are carcinogenic and cause cellular toxicity to all life forms. A bacterial strain identified as Brevibacterium casei was isolated from tannery effluent and was tolerant to a maximum of 840 μg/ml Cr(VI) and 1000 μg/ml PCP concentration simultaneously. This strain concomitantly reduced 78% Cr(VI) to less toxic Cr(III) and degraded 82% PCP within 168 h at pH 8.0, 35?C temperature and 120 rpm aeration in MSM broth and also released 900 μg/ml chloride ion. PCP degradation was confirmed through GCMS analysis. The bacterium exhibited remarkable ability to significantly reduce Cr(VI) and degrade PCP under wide growth conditions i.e. in presence of other metal ions, between 100-120 rpm and over broad pH (6.5-10.0) and temperature (30-40?C) range. Polyvinyl alcohol (PVA) immobilized Brevibacterium casei reduced a maximum of 93% Cr(VI) and degraded 89% PCP simultaneously in MSM broth supplemented with 750 μg/ml Cr(VI) and 510 μg/ml PCP concentration in 120 h and 144 h, respectively. Further, the immobilized cells were able to significantly reduce 72% Cr(VI) and degrade 69% PCP from treated tannery effluent in bioreactor at pH 8.0 in 150 h and 120 rpm impeller speed. The results suggest the possible use of this bacterium for simultaneous removal of Cr(VI) and PCP from tanneries and other industries.
Biography
Tuhina Verma is Assistant Professor in Department of Microbiology of Dr. R. M. L. Avadh University, Faizabad, India. She has completed her Ph.D. from Indian Institute of Toxicological Research (CSIR), Lucknow and short post-doctoral course from MD Anderson Cancer Centre, Houston, Texas. She has published several research papers in journal of International repute. Dr. Verma also undertakes independent research as a Principal Investigator of funded research projects. She is the reviewer of more than five International journals and is the member of Association of Microbiologists of India and Society of Toxicology of India.
Peer Reviewed Journals
Make the best use of Scientific Research and information from our 700 + peer reviewed, Open Access Journals
International Conferences 2023-24
Meet Inspiring Speakers and Experts at our 3000+ Global Annual Meetings
Top