Dersleri yüzünden oldukça stresli bir ruh haline
sikiş hikayeleri
bürünüp özel matematik dersinden önce rahatlayabilmek için
amatör pornolar
kendisini yatak odasına kapatan genç adam telefonundan
porno resimleri
açtığı porno filmini keyifle seyir ederek yatağını
mobil porno
okşar ruh dinlendirici olduğunu iddia ettikleri özel
sex resim
bir masaj salonunda çalışan genç masör hem sağlık hem de huzur
sikiş
için gelip masaj yaptıracak olan kadını gördüğünde
porn
nutku tutulur tüm gün boyu seksi lezbiyenleri
sikiş
dikizleyerek onları en savunmasız anlarında fotoğraflayan azılı erkek lavaboya geçerek fotoğraflara bakıp koca yarağını keyifle okşamaya başlar
Our Group organises 3000+ Global Conferenceseries Events every year across USA, Europe & Asia with support from 1000 more scientific Societies and Publishes 700+ Open Access Journals which contains over 50000 eminent personalities, reputed scientists as editorial board members.
Citations : 2154
Journal of Biotechnology & Biomaterials received 2154 citations as per Google Scholar report
Index Copernicus
Google Scholar
Sherpa Romeo
Open J Gate
Genamics JournalSeek
Academic Keys
ResearchBible
China National Knowledge Infrastructure (CNKI)
Access to Global Online Research in Agriculture (AGORA)
Electronic Journals Library
RefSeek
Hamdard University
EBSCO A-Z
OCLC- WorldCat
SWB online catalog
Virtual Library of Biology (vifabio)
Publons
Geneva Foundation for Medical Education and Research
Euro Pub
ICMJE
In Association with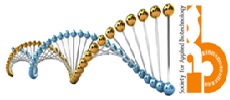 Solid phase peptide synthesis and reverse phase HPLC purification of ovine kisspeptin-14 for elucidating secondary structural conformations of peptide by CD spectroscopy
3rd World Congress on Biotechnology

Vijay Kumar Saxena
ScientificTracks Abstracts: J Biotechnol Biomater
Abstract
Kisspeptin, also called as metastin, is the cognate ligand GPR-54 (G-coupled receptor), which was previously an orphan receptor. Kisspeptin consists of 54 amino acids and its biological activity can be localized to the C-terminal segment which is cleaved into C-10, C-13, and C-14 segment. Kisspeptin-GPR-54 interaction stimulates GnRH secretion and has been shown to be essential for the initiation of the pubertal LH surge. A 14 amino acid derivative of kisspeptin (Asp-58-Val59-Ser60-Ala61-Tyr62- Asn63-Trp64-Asn65-Ser66-Phe67-Gly68-Leu69-Arg70-Tyr71NH2) was synthesized by solid phase peptide synthesis using F-moc (9-fluorenyl methoxy carbonyl) strategy. Kisspeptin-14 was synthesized on Rinkamide resin after swelling it for 2h. Amino acid coupling steps were carried out by the treatment of deprotected resin with a 3 fold molar excess of F-moc protected amino acid, HBTU (O-Benzotriazole-N,N,N?,N?-tetramethyl-uronium-hexafluoro-phosphate) and HOBt (N-Hydroxybenzotriazole) for 2h at room temperature under constant shaking. Deprotection was carried out using 20% piperidine for 20 min under constant shaking. Between coupling and deprotection, the resin was washed twice with di-methyl formamide followed by three washing of di-chloromethane. Peptide was cleaved out of the resin using the cleavage mixture (Trifluoro acetic acid-82.5%, Thioanisole-5%, Ethanedithiol-5%, Water-10%, Phenol-5%). Kisspeptin peptide was purified by RP-HPLC using a gradient of 65-90% using C-18 column in binary gradient module consisting of 5% acetonitrile in water and a limiting organic solvent. The peptide was recovered directly after lyophilization. Peptide was evaluated for its secondary conformation by performing CD spectroscopy which showed primarily a random coil structure in water which can be induced to adopt more ordered conformation using solvent like tri-fluoroethanol.
Biography
Vijay Kumar Saxena has completed his master?s degree in Animal Biotechnology from Indian Veterinary Research Institute. He has been the All India Topper for ICAR JRF, ICAR SRF and Agricultural Research Services (Biochemistry) examinations. He has been selected twice for CSIR JRF (Life Sciences) and DBT JRF. He has also scored 98.94 percentile in prestigious Graduate Aptitude Test in Engineering (GATE). He has been selected for fellowship grant with full funding support on global competition basis at Scuola Normale Superiore, Italy in the discipline of Molecular Neuroscience and Molecular Biophysics. He is now working as principal investigator of a DBT funded project elucidating the molecular basis of seasonality in sheep. Dr Vijay Saxena is now posted as a Scientist at Central Sheep and Wool Research institute. He has more than 6 research articles in national and international journals of repute and has contributed 4 chapters in compendiums and books.
Peer Reviewed Journals
Make the best use of Scientific Research and information from our 700 + peer reviewed, Open Access Journals
International Conferences 2023-24
Meet Inspiring Speakers and Experts at our 3000+ Global Annual Meetings
Top