Dersleri yüzünden oldukça stresli bir ruh haline
sikiş hikayeleri
bürünüp özel matematik dersinden önce rahatlayabilmek için
amatör pornolar
kendisini yatak odasına kapatan genç adam telefonundan
porno resimleri
açtığı porno filmini keyifle seyir ederek yatağını
mobil porno
okşar ruh dinlendirici olduğunu iddia ettikleri özel
sex resim
bir masaj salonunda çalışan genç masör hem sağlık hem de huzur
sikiş
için gelip masaj yaptıracak olan kadını gördüğünde
porn
nutku tutulur tüm gün boyu seksi lezbiyenleri
sikiş
dikizleyerek onları en savunmasız anlarında fotoğraflayan azılı erkek lavaboya geçerek fotoğraflara bakıp koca yarağını keyifle okşamaya başlar
Our Group organises 3000+ Global Conferenceseries Events every year across USA, Europe & Asia with support from 1000 more scientific Societies and Publishes 700+ Open Access Journals which contains over 50000 eminent personalities, reputed scientists as editorial board members.
Citations : 2154
Journal of Biotechnology & Biomaterials received 2154 citations as per Google Scholar report
Index Copernicus
Google Scholar
Sherpa Romeo
Open J Gate
Genamics JournalSeek
Academic Keys
ResearchBible
China National Knowledge Infrastructure (CNKI)
Access to Global Online Research in Agriculture (AGORA)
Electronic Journals Library
RefSeek
Hamdard University
EBSCO A-Z
OCLC- WorldCat
SWB online catalog
Virtual Library of Biology (vifabio)
Publons
Geneva Foundation for Medical Education and Research
Euro Pub
ICMJE
In Association with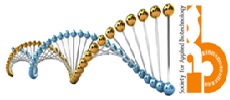 South African medicinal plants show anti-cancer splicing activity
5th World Congress on Biotechnology

Zodwa Dlamini and David Bates
ScientificTracks Abstracts: J Biotechnol Biomater
Abstract
Disruption of exon recognition and misregulation of alternative splicing are a common cause of human diseases including cancer progression. Currently the analysis of cancer-specific alternative splicing is a promising step forward in basic and translational molecular biology.Traditional medicine has a long history and is still the major source of medicine in developing countries. Approximately 70% of the South African population consults traditional healers, perpetuating the need for scientific appraisal of traditional medicine as a means to establish its efficiency and safety. Also, pharmacological and phytochemical insights into several plants have led to the discovery of novel chemicals and therefore novel drugs. Alternatively, such novel chemical structures can serve as lead compounds/templates for the design of new drugs. The aim was to ascertain if the South African medicinal plants have anticancer splicing activity. 10c cells were treated with Tulbhaghiaviolacea and Cotyledon orbiculata , followed by mRNA extraction and RT-PCR. The results showed that Tulbhaghiaviolacea and Cotyledon orbiculata extracts have anti-cancer splicing activity on the BCLX and the AXL apoptosis genes. Additionally Cotyledon orbiculata extract has an anticancer splicing activity of the angiogenesis gene VEGF165. VEGF Elisa also confirmed the VEGF165 VEGF165b splicing switch. It was shown that South African medicinal plants have anti-cancer splicing activity. It is being continued to screen more medicinal plants and will select those extracts with anti-cancer splicing activity for further studies. These further studies should identify numerous splicing pathways and completely elucidate the splicing target compounds that may serve as novel anti-cancer drugs or lead compounds.
Biography
Zodwa Dlamini is the Deputy Executive Dean at the University of South Africa. She is the Vice Chairperson of the South African Medical Research Council Board. She also represents the National Department of Health in the Department of Science and Technology Scientific Advisory Committee on Preclinical Drug Development Platform. She holds an appointment as an honorary research fellow at the University of Bristol, UK. She is a Professor of Functional Genomics and Molecular Genetics. Her research interests include characterization of genes involved in cancer and apoptosis with a focus on a Ubiquitin-like DWNN and proteins involved in ceramide signaling.
Peer Reviewed Journals
Make the best use of Scientific Research and information from our 700 + peer reviewed, Open Access Journals
International Conferences 2023-24
Meet Inspiring Speakers and Experts at our 3000+ Global Annual Meetings
Top