Dersleri yüzünden oldukça stresli bir ruh haline
sikiş hikayeleri
bürünüp özel matematik dersinden önce rahatlayabilmek için
amatör pornolar
kendisini yatak odasına kapatan genç adam telefonundan
porno resimleri
açtığı porno filmini keyifle seyir ederek yatağını
mobil porno
okşar ruh dinlendirici olduğunu iddia ettikleri özel
sex resim
bir masaj salonunda çalışan genç masör hem sağlık hem de huzur
sikiş
için gelip masaj yaptıracak olan kadını gördüğünde
porn
nutku tutulur tüm gün boyu seksi lezbiyenleri
sikiş
dikizleyerek onları en savunmasız anlarında fotoğraflayan azılı erkek lavaboya geçerek fotoğraflara bakıp koca yarağını keyifle okşamaya başlar
Our Group organises 3000+ Global Conferenceseries Events every year across USA, Europe & Asia with support from 1000 more scientific Societies and Publishes 700+ Open Access Journals which contains over 50000 eminent personalities, reputed scientists as editorial board members.
Citations : 2154
Journal of Biotechnology & Biomaterials received 2154 citations as per Google Scholar report
Index Copernicus
Google Scholar
Sherpa Romeo
Open J Gate
Genamics JournalSeek
Academic Keys
ResearchBible
China National Knowledge Infrastructure (CNKI)
Access to Global Online Research in Agriculture (AGORA)
Electronic Journals Library
RefSeek
Hamdard University
EBSCO A-Z
OCLC- WorldCat
SWB online catalog
Virtual Library of Biology (vifabio)
Publons
Geneva Foundation for Medical Education and Research
Euro Pub
ICMJE
In Association with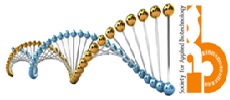 Speciation of chromium in medicinal plants from selected farms in the vicinity of ferrochrome
5th World Congress on Biotechnology

Owolabi I A, Mandiwana K L and Panichev N
ScientificTracks Abstracts: J Biotechnol Biomater
Abstract
Chromium (Cr) is one of the most and important trace metals which can be present in two oxidation states: Toxic Cr(VI) and non-toxic (Cr III). Cr(III) is an important microelement for plant and animal nutrition and essentials for the maintenance of glucose as well as for the lipid and protein metabolism. With regard to human health, Cr(III) is a required nutrient, with 50-200 μ g per day recommended for adults. On the contrary, Cr(VI) is toxic and carcinogenic, leading to lung cancer, skin allergy and probably also to asthma and renal diseases. A toxic effect for the biological systems is attributed to the ability of Cr(VI) to migrate across the cell membrane, thus enhancing the intracellular chromium concentration. Hexavalent chromium is rarely found in nature and is generally man-made, especially in fumes generated during the ferrochrome production. The permissible exposure limit (PEL) of chromium in air is 5 μg m-3 measured as Cr(VI). The dust with Cr(VI) could be a source of contamination of medicinal plants. Therefore, it is essential to monitor the concentration of Cr(VI) in the environment, to determine the risk of Cr(VI) to human health, not only from air breathing, but from the dust which settles on agricultural products grown in vicinity of chromium smelters and when into medicinal plants. For these studies, the samples of industrial dust, soil, bark of trees and medicinal plantssamples were collected in the vicinity of chromium smelters and from local market. All measurements were carried out using a Perkin Elmer atomic absorption spectrometer model AAnalyst 600 with Zeeman background correction.
Biography
Owolabi I A is currently writing his dissertation for awarding of MSc degree in Chemistry from Tshwane University of Technology, Pretoria, South Africa and working on the project titled Speciation of Chromium and Vanadium in Medicinal Plants from Selected Farms in the Vicinity of Ferrochrome and Vanadium mine. He is also working in the Chemistry department of the above mentioned institutions as Assistance Lecturer and Lab Assistance.
Peer Reviewed Journals
Make the best use of Scientific Research and information from our 700 + peer reviewed, Open Access Journals
International Conferences 2023-24
Meet Inspiring Speakers and Experts at our 3000+ Global Annual Meetings
Top