Dersleri yüzünden oldukça stresli bir ruh haline
sikiş hikayeleri
bürünüp özel matematik dersinden önce rahatlayabilmek için
amatör pornolar
kendisini yatak odasına kapatan genç adam telefonundan
porno resimleri
açtığı porno filmini keyifle seyir ederek yatağını
mobil porno
okşar ruh dinlendirici olduğunu iddia ettikleri özel
sex resim
bir masaj salonunda çalışan genç masör hem sağlık hem de huzur
sikiş
için gelip masaj yaptıracak olan kadını gördüğünde
porn
nutku tutulur tüm gün boyu seksi lezbiyenleri
sikiş
dikizleyerek onları en savunmasız anlarında fotoğraflayan azılı erkek lavaboya geçerek fotoğraflara bakıp koca yarağını keyifle okşamaya başlar
Our Group organises 3000+ Global Conferenceseries Events every year across USA, Europe & Asia with support from 1000 more scientific Societies and Publishes 700+ Open Access Journals which contains over 50000 eminent personalities, reputed scientists as editorial board members.
Citations : 2154
Journal of Biotechnology & Biomaterials received 2154 citations as per Google Scholar report
Index Copernicus
Google Scholar
Sherpa Romeo
Open J Gate
Genamics JournalSeek
Academic Keys
ResearchBible
China National Knowledge Infrastructure (CNKI)
Access to Global Online Research in Agriculture (AGORA)
Electronic Journals Library
RefSeek
Hamdard University
EBSCO A-Z
OCLC- WorldCat
SWB online catalog
Virtual Library of Biology (vifabio)
Publons
Geneva Foundation for Medical Education and Research
Euro Pub
ICMJE
In Association with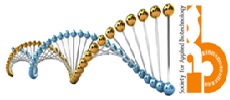 Studies on harpin- mediated cell death events in Saccharomyces cerevisiae
3rd World Congress on Biotechnology

V. L. Vasudev and Apparao Podile
ScientificTracks Abstracts: J Biotechnol Biomater
Abstract
Background:?Harpin? a novel protein isolated from Pseudomonas syringae pv. syringae, a phytopathogenic bacteria elicits hypersensitive response (HR) during host-pathogen interactions resulting in necrotic cell death in leaf tissues particularly in Nicotiana tobaccum cv. xanthi. Harpin is hydrophilic, heat-stable, glycine-rich, amyloid forming protein which elicits HR when infiltrated into the apoplast of certain plants and absence of homology in amino acid sequence with other known proteins makes it highly difficult to predict the three-dimensional structure and establish the structure-function relationship. The present study is oriented in understanding the physiological mechanism of action of harpin using ?Saccharomyces cerevisiae? as a model system with relevance to its biophysical features. Apart from inducing cell death in plants and yeast, harpin also induces apoptosis in ?cancer cell lines?. Methods: In the yeast cell harpin is endogenously expressed by cloning in a yeast expression vector under a galactose (GAL1) promoter and selectively expressed by induction in galactose medium. Flow cytometric and Fluorescent microscopy techniques have been used to study the ROS release, mitochondrial potential, nuclear fragmentation and other cell death studies in the yeast system. Biochemical assays were done to evaluate various mitochondrial enzymes. CD spectroscopy, Differential scanning calorimetry, Dynamic light scattering and Atomic force microscopy were used to study the various bio-physical features of the protein. Results: Harpin expression in Saccharomyces cerevisiae under a galactose inducible promoter resulted in yeast cell death. Flow cytometric and biochemical studies on the yeast system revealed ROS release, alteration in mitochondrial potential, changes in cell cycle events and reduction in the specific activity of mitochondrial ETC enzymes, indicating the possible role of mitochondria and metacaspases in harpin-induced yeast cell death. Harpin treatment in cancer cell lines lead to apoptotic cell death as indicated by the cellular studies. Bio-physical studies paved the way to understand the thermal stability, aggregation and structure-functional activity of harpin.
Biography
Peer Reviewed Journals
Make the best use of Scientific Research and information from our 700 + peer reviewed, Open Access Journals
International Conferences 2023-24
Meet Inspiring Speakers and Experts at our 3000+ Global Annual Meetings
Top