Dersleri yüzünden oldukça stresli bir ruh haline
sikiş hikayeleri
bürünüp özel matematik dersinden önce rahatlayabilmek için
amatör pornolar
kendisini yatak odasına kapatan genç adam telefonundan
porno resimleri
açtığı porno filmini keyifle seyir ederek yatağını
mobil porno
okşar ruh dinlendirici olduğunu iddia ettikleri özel
sex resim
bir masaj salonunda çalışan genç masör hem sağlık hem de huzur
sikiş
için gelip masaj yaptıracak olan kadını gördüğünde
porn
nutku tutulur tüm gün boyu seksi lezbiyenleri
sikiş
dikizleyerek onları en savunmasız anlarında fotoğraflayan azılı erkek lavaboya geçerek fotoğraflara bakıp koca yarağını keyifle okşamaya başlar
Our Group organises 3000+ Global Conferenceseries Events every year across USA, Europe & Asia with support from 1000 more scientific Societies and Publishes 700+ Open Access Journals which contains over 50000 eminent personalities, reputed scientists as editorial board members.
Citations : 2154
Journal of Biotechnology & Biomaterials received 2154 citations as per Google Scholar report
Index Copernicus
Google Scholar
Sherpa Romeo
Open J Gate
Genamics JournalSeek
Academic Keys
ResearchBible
China National Knowledge Infrastructure (CNKI)
Access to Global Online Research in Agriculture (AGORA)
Electronic Journals Library
RefSeek
Hamdard University
EBSCO A-Z
OCLC- WorldCat
SWB online catalog
Virtual Library of Biology (vifabio)
Publons
Geneva Foundation for Medical Education and Research
Euro Pub
ICMJE
In Association with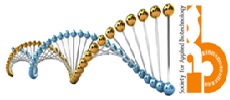 Studies on immune response against a new bicistronic DNA vaccine for anthrax using the protective antigen gene (pag) and catalytically inactivated lethal factor gene (mlef)
3rd World Congress on Biotechnology

Bincy Joseph
Posters: Agrotechnol
Abstract
Anthrax is primarily a disease of herbivorous animals including cattle, buffalo, sheep, and goat. Anthrax causes per acute death in the animals, hence treatment is neither possible nor pragmatic approach to control the disease. So vaccination is considered as a key strategy for prevention and control of anthrax in ruminants. In the present study, bicistronic DNA vaccine construct for anthrax using protective antigen (pag) and catalytically inactivated mutated lethal factor (mlef) along with monocistronic construct encoding pag and mlef were developed. The lethal factor was catalytically inactivated by mutating the GAA codon to TGC codon (E687C) by primer based site directed mutagenesis. Simultaneously both pag and mlef were cloned and expressed in prokaryotic expression system and recombinant protein was used for booster immunization. Prepared DNA vaccine constructs were tested for their functional expression by transfection of MDBK cell line followed by indirect immune- fluorescence analysis. The immune response study was done in mice with these DNA vaccines boosted with DNA vaccine or recombinant protein or anthrax spore vaccine on 14 th and 28 th DPV and monitoring of immune response was done by ELISA. Antibodies were detectable from 7 th day onwards and peaked on 42 nd day. Cell mediated immune response was assessed by quantitating level of IFN γ , IL-2 and IL-4. The level of these three cytokines were high in the (pMlef-Pag+ rPag+ rMlef) and (pPag +rPag) groups. The immunized mice were challenged with 1000 LD 50 of Bacillus anthracis IVRI strain on 42 nd day. Among the various vaccine groups, pMlef-Pag+rPag+rMlef and pPag+rPag groups were found to provide maximum protection (66.66%) while, pMlef-Pag + pMlef-Pag, pPag+pPag and AVA induced only 50%, 33.33%, and 50% protection respectively. Considering the protective efficacy, immune responses and stimulation of cytokines pMlef- pPag+rPag+rMlef vaccine seems to be better than other vaccines. Among the DNA vaccine group pMlef-Pag had shown better immune response and protective efficacy than pPag indicating synergestic effect of pMlef on immune response and protective efficacy.
Biography
Bincy Joseph has completed graduation in veterinary sciences (BVSc & AH) from Kerala Agricultural University with KAU merit scholarship. She has completed post graduation in Veterinary Bacteriology from Indian Veterinary Research Institute with ICAR Junior Research Fellowship and completed doctorate in veterinary bacteriology from Indian veterinary research institute with Senior Research Fellowship. She has published 8 research articles in various reputed journals and participated in more than 10 national and international conferences and presented research papers.
Peer Reviewed Journals
Make the best use of Scientific Research and information from our 700 + peer reviewed, Open Access Journals
International Conferences 2023-24
Meet Inspiring Speakers and Experts at our 3000+ Global Annual Meetings
Top