Dersleri yüzünden oldukça stresli bir ruh haline
sikiş hikayeleri
bürünüp özel matematik dersinden önce rahatlayabilmek için
amatör pornolar
kendisini yatak odasına kapatan genç adam telefonundan
porno resimleri
açtığı porno filmini keyifle seyir ederek yatağını
mobil porno
okşar ruh dinlendirici olduğunu iddia ettikleri özel
sex resim
bir masaj salonunda çalışan genç masör hem sağlık hem de huzur
sikiş
için gelip masaj yaptıracak olan kadını gördüğünde
porn
nutku tutulur tüm gün boyu seksi lezbiyenleri
sikiş
dikizleyerek onları en savunmasız anlarında fotoğraflayan azılı erkek lavaboya geçerek fotoğraflara bakıp koca yarağını keyifle okşamaya başlar
Our Group organises 3000+ Global Conferenceseries Events every year across USA, Europe & Asia with support from 1000 more scientific Societies and Publishes 700+ Open Access Journals which contains over 50000 eminent personalities, reputed scientists as editorial board members.
Citations : 2154
Journal of Biotechnology & Biomaterials received 2154 citations as per Google Scholar report
Index Copernicus
Google Scholar
Sherpa Romeo
Open J Gate
Genamics JournalSeek
Academic Keys
ResearchBible
China National Knowledge Infrastructure (CNKI)
Access to Global Online Research in Agriculture (AGORA)
Electronic Journals Library
RefSeek
Hamdard University
EBSCO A-Z
OCLC- WorldCat
SWB online catalog
Virtual Library of Biology (vifabio)
Publons
Geneva Foundation for Medical Education and Research
Euro Pub
ICMJE
In Association with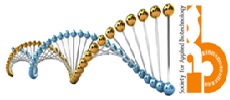 Symbolic representation of protein sequences on the basis of fuzzy representation of amino acids
4th World Congress on Biotechnology

Soumen Ghosh and D. K. Bhattacharya
Accepted Abstracts: J Biotechnol Biomater
Abstract
The paper obtains fuzzy representation of amino acids using corresponding fuzzy representation of DNA sequences, the latter being represented on I12 (unit hypercube of dimension 12). A protein sequence is represented by a 240?20 matrix. Of the 240 elements of each row representing an amino acid, only 12 components have non-zero fuzzy values, others have zero values only. On the represented matrix, consisting of 20 rows of amino acids separately, attempt is made to find similarities of the amino acids on the basis of the lengths of 240 component vectors of each of them. This leads to six groups of amino acids, which are different from one another, but each such group has its components similar to each other. Using separate symbols for each such group, a protein sequence is finally represented in the form of six different symbols. This may help in the numerical representation of protein sequences.
Biography
Soumen Ghosh was born in West Bengal, India in 1981. He received the B.Tech degree in Electronics and Communication Engineering from Dumkal Institute of Engineering and Technology under West Bengal University of Technology (India) in 2005 and M.Tech degree in the Multimedia and Software System from National Institute of Technical Teachers Training and Research (Kolkata, India) in 2007. He is working as Assistant Professor in Information Technology department at Narula Institute of Technology, Kolkata since 2008. Presently, he is doing his research work under the supervision of D. K. Bhattacharya. His research topics include Bioinformatics & Computational Biology.
Peer Reviewed Journals
Make the best use of Scientific Research and information from our 700 + peer reviewed, Open Access Journals
International Conferences 2023-24
Meet Inspiring Speakers and Experts at our 3000+ Global Annual Meetings
Top