Dersleri yüzünden oldukça stresli bir ruh haline
sikiş hikayeleri
bürünüp özel matematik dersinden önce rahatlayabilmek için
amatör pornolar
kendisini yatak odasına kapatan genç adam telefonundan
porno resimleri
açtığı porno filmini keyifle seyir ederek yatağını
mobil porno
okşar ruh dinlendirici olduğunu iddia ettikleri özel
sex resim
bir masaj salonunda çalışan genç masör hem sağlık hem de huzur
sikiş
için gelip masaj yaptıracak olan kadını gördüğünde
porn
nutku tutulur tüm gün boyu seksi lezbiyenleri
sikiş
dikizleyerek onları en savunmasız anlarında fotoğraflayan azılı erkek lavaboya geçerek fotoğraflara bakıp koca yarağını keyifle okşamaya başlar
Our Group organises 3000+ Global Conferenceseries Events every year across USA, Europe & Asia with support from 1000 more scientific Societies and Publishes 700+ Open Access Journals which contains over 50000 eminent personalities, reputed scientists as editorial board members.
Citations : 2154
Journal of Biotechnology & Biomaterials received 2154 citations as per Google Scholar report
Index Copernicus
Google Scholar
Sherpa Romeo
Open J Gate
Genamics JournalSeek
Academic Keys
ResearchBible
China National Knowledge Infrastructure (CNKI)
Access to Global Online Research in Agriculture (AGORA)
Electronic Journals Library
RefSeek
Hamdard University
EBSCO A-Z
OCLC- WorldCat
SWB online catalog
Virtual Library of Biology (vifabio)
Publons
Geneva Foundation for Medical Education and Research
Euro Pub
ICMJE
In Association with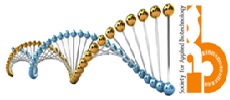 The Biological Approach to Enhance Durability in Concrete Structures
3rd World Congress on Biotechnology

V Srinivasa Reddy, S Sunil Pratap Reddy, M V Seshagiri Rao and Ch Sasikala
Posters: Agrotechnol
Abstract
Concrete durability is the function of its internal pore structure, porosity and the permeation properties. Improved pore structure, reduced porosity and enhanced permeation properties lead to the durability of structures. The objective of the present paper is to discuss the biological approach to enhance durability in concrete structures. Research has shown that specific species of alkaliphilic bacteria can be used to repair cracks in already existing concrete structures. A novel eco friendly self healing technique called ?Biocalcification? is one such approach on which studies were carried out to investigate the crack healing mechanism to study the enhancement of durability in concrete. Microbiologically induced calcite precipitation (MICP), a highly impermeable calcite layer formed over the surface of an already existing concrete layer, due to microbial activities of the bacteria Bacillus subtilis JC3 (cultured at JNTU) seals the cracks in the concrete structure and also has excellent resistance to corrosion therefore increases the durability of concrete structures. MICP is a complex mechanism and is a function of cell concentration, ionic strength, nutrient and pH of the medium. This paper aims to reports the investigations on the enhancement of durability by microbiologically induced calcite mineral precipitation (MICP) in ordinary (M20) and standard (M40) grades of concrete. Quantification and Characterization was done using Scanning Electron Micrograph (SEM) analysis, only to be noted that cracks were sealed up by crystalline material grown over the surface due to microbial activity of the bacteria.
Biography
V Srinivasa Reddy is a Research Scholar at Jawaharlal Nehru Technological University College of Engineering, Hyderabad, India.
Peer Reviewed Journals
Make the best use of Scientific Research and information from our 700 + peer reviewed, Open Access Journals
International Conferences 2023-24
Meet Inspiring Speakers and Experts at our 3000+ Global Annual Meetings
Top