Dersleri yüzünden oldukça stresli bir ruh haline
sikiş hikayeleri
bürünüp özel matematik dersinden önce rahatlayabilmek için
amatör pornolar
kendisini yatak odasına kapatan genç adam telefonundan
porno resimleri
açtığı porno filmini keyifle seyir ederek yatağını
mobil porno
okşar ruh dinlendirici olduğunu iddia ettikleri özel
sex resim
bir masaj salonunda çalışan genç masör hem sağlık hem de huzur
sikiş
için gelip masaj yaptıracak olan kadını gördüğünde
porn
nutku tutulur tüm gün boyu seksi lezbiyenleri
sikiş
dikizleyerek onları en savunmasız anlarında fotoğraflayan azılı erkek lavaboya geçerek fotoğraflara bakıp koca yarağını keyifle okşamaya başlar
Our Group organises 3000+ Global Conferenceseries Events every year across USA, Europe & Asia with support from 1000 more scientific Societies and Publishes 700+ Open Access Journals which contains over 50000 eminent personalities, reputed scientists as editorial board members.
Citations : 2154
Journal of Biotechnology & Biomaterials received 2154 citations as per Google Scholar report
Index Copernicus
Google Scholar
Sherpa Romeo
Open J Gate
Genamics JournalSeek
Academic Keys
ResearchBible
China National Knowledge Infrastructure (CNKI)
Access to Global Online Research in Agriculture (AGORA)
Electronic Journals Library
RefSeek
Hamdard University
EBSCO A-Z
OCLC- WorldCat
SWB online catalog
Virtual Library of Biology (vifabio)
Publons
Geneva Foundation for Medical Education and Research
Euro Pub
ICMJE
In Association with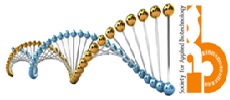 The legal protection of public and private plant varieties in India: A comparative analysis
4th World Congress on Biotechnology

B. L. Manjunatha
Accepted Abstracts: J Biotechnol Biomater
Abstract
The enforcement and implementation of Protection of Plant Varieties and Farmers? Rights Act, 2001 has influenced the seed industry in a big way in India. The Protection of Plant Varieties and Farmers? Rights Authority has so far received 3984 applications for registration of plant varieties out of which 487 have been granted Certificates of Registration (CoR). It is interesting to note that farmers? varieties formed 29 percent of all the applications received. Crop-wise analysis of issue of CoR revealed that cereals, (such as maize, bread wheat, rice, pearl millet and sorghum) and cotton along with few pulses formed more than 90 percent of the varieties grantedCoR. Public sector contributed for 83 percent of the total CoR issued in all categories of varieties. But in case of new varieties the private sector dominated with a share of almost 90 percent. Two private seed companies namely, Monsanto India Limited and MAHYCO together contributed 16 new varieties out of total 34 new varieties grantedCoR. Maize and cotton together contributed for 66 percent of new varieties granted CoR. The widening gap between the public and private sector seed companies in the development of innovations (new varieties, hybrids and proprietary technologies) and getting plant variety protection is alarming. The public sector seed industry has to be revitalised to address the present day challenges of competitiveness in R&D, market access, and efficient technology transfer systems. India is the first country in the world to grant registration for farmers? varieties and this has implications for the developing countries to follow this unique model.
Biography
Peer Reviewed Journals
Make the best use of Scientific Research and information from our 700 + peer reviewed, Open Access Journals
International Conferences 2023-24
Meet Inspiring Speakers and Experts at our 3000+ Global Annual Meetings
Top