Dersleri yüzünden oldukça stresli bir ruh haline
sikiş hikayeleri
bürünüp özel matematik dersinden önce rahatlayabilmek için
amatör pornolar
kendisini yatak odasına kapatan genç adam telefonundan
porno resimleri
açtığı porno filmini keyifle seyir ederek yatağını
mobil porno
okşar ruh dinlendirici olduğunu iddia ettikleri özel
sex resim
bir masaj salonunda çalışan genç masör hem sağlık hem de huzur
sikiş
için gelip masaj yaptıracak olan kadını gördüğünde
porn
nutku tutulur tüm gün boyu seksi lezbiyenleri
sikiş
dikizleyerek onları en savunmasız anlarında fotoğraflayan azılı erkek lavaboya geçerek fotoğraflara bakıp koca yarağını keyifle okşamaya başlar
Our Group organises 3000+ Global Conferenceseries Events every year across USA, Europe & Asia with support from 1000 more scientific Societies and Publishes 700+ Open Access Journals which contains over 50000 eminent personalities, reputed scientists as editorial board members.
Citations : 2154
Journal of Biotechnology & Biomaterials received 2154 citations as per Google Scholar report
Index Copernicus
Google Scholar
Sherpa Romeo
Open J Gate
Genamics JournalSeek
Academic Keys
ResearchBible
China National Knowledge Infrastructure (CNKI)
Access to Global Online Research in Agriculture (AGORA)
Electronic Journals Library
RefSeek
Hamdard University
EBSCO A-Z
OCLC- WorldCat
SWB online catalog
Virtual Library of Biology (vifabio)
Publons
Geneva Foundation for Medical Education and Research
Euro Pub
ICMJE
In Association with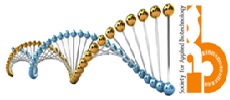 Towards production of novel traits from oil palm via genetic modification
4th World Congress on Biotechnology

Ahmad Parveez Ghulam Kadir, Abrizah Othman, Umi Salamah Ramli, Ravigadevi Sambanthamurthi, Abdul Masani Mat Yunus, Bahariah Bohari, Nur Hanin Ayub, Omar Abdul Rasid, Siti Masura Subhi, Ahmad Tarmizi Hashim, Zamzuri Ishak and Ahmad Kushairi Din
ScientificTracks Abstracts: J Biotechnol Biomater
Abstract
Palm oil is the major source of vegetable oil in the world and Malaysia is the largest producer of palm oil in the world. The major problems faced by the oil palm industry are shortages of labor and arable land. One option to sustain the palm oil industry is through increased productivity. Genetic engineering has been identified as a promising technology to further increase productivity per unit area and add value to the crop producing novel products. Genetic engineering research at MPOB was initiated as early as in 1987.The first successful production of fertile transgenic oil palm was obtained ten years later. This was followed by concurrent efforts to isolate many targeted genes and tissue-specific promoters from oil palm. Among the targets for genetic engineering of oil palm are increasing oleic and stearic acid contents in palm oil and synthesizing novel environmentallyfriendly biodegradable plastics. Construction of transformation vectors carrying Basta as the selectable marker and different genes and promoters in both sense and antisense orientation for targeted products has been successfully achieved. Transformation of oil palm target tissues with the above constructs produced Basta resistant colonies which were later regenerated to produce fullgrown transgenic palms. Some transgenic palms have been transferred onto soil in contained greenhouse. Molecular and fatty acid analyses of the oil palm tissues and plantlets are being carried out for proof of concept. Serious laboratory and screenhouse experiments are being conducted. Latest progress in this area of research will be elaborated.
Biography
Ahmad Parveez Ghulam Kadir has completed his Ph.D. in Plant Genetic Engineering from University Putra Malaysia in 1998. He is the Head of Functional Biotechnology Unit at the Advanced Biotechnology and Breeding Centre, MPOB. He is also the Chairman of Genetic Modification Advisory Committee (GMAC) under the National Biosafety Board since May 2010. He has published more than 40 papers in refereed journals and almost 100 non-refereed publications. He has become external examiner for many Ph.D. and M.Sc. thesis. He received the National Young Scientist Award in 2001 and National Level Employee of the Year in 2007.
Peer Reviewed Journals
Make the best use of Scientific Research and information from our 700 + peer reviewed, Open Access Journals
International Conferences 2023-24
Meet Inspiring Speakers and Experts at our 3000+ Global Annual Meetings
Top