Dersleri yüzünden oldukça stresli bir ruh haline
sikiş hikayeleri
bürünüp özel matematik dersinden önce rahatlayabilmek için
amatör pornolar
kendisini yatak odasına kapatan genç adam telefonundan
porno resimleri
açtığı porno filmini keyifle seyir ederek yatağını
mobil porno
okşar ruh dinlendirici olduğunu iddia ettikleri özel
sex resim
bir masaj salonunda çalışan genç masör hem sağlık hem de huzur
sikiş
için gelip masaj yaptıracak olan kadını gördüğünde
porn
nutku tutulur tüm gün boyu seksi lezbiyenleri
sikiş
dikizleyerek onları en savunmasız anlarında fotoğraflayan azılı erkek lavaboya geçerek fotoğraflara bakıp koca yarağını keyifle okşamaya başlar
Our Group organises 3000+ Global Conferenceseries Events every year across USA, Europe & Asia with support from 1000 more scientific Societies and Publishes 700+ Open Access Journals which contains over 50000 eminent personalities, reputed scientists as editorial board members.
Citations : 2154
Journal of Biotechnology & Biomaterials received 2154 citations as per Google Scholar report
Index Copernicus
Google Scholar
Sherpa Romeo
Open J Gate
Genamics JournalSeek
Academic Keys
ResearchBible
China National Knowledge Infrastructure (CNKI)
Access to Global Online Research in Agriculture (AGORA)
Electronic Journals Library
RefSeek
Hamdard University
EBSCO A-Z
OCLC- WorldCat
SWB online catalog
Virtual Library of Biology (vifabio)
Publons
Geneva Foundation for Medical Education and Research
Euro Pub
ICMJE
In Association with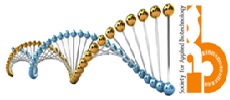 Utilization of mixed microbial culture to mitigate carbon dioxide (CO2)
3rd World Congress on Biotechnology

Suresh Gupta
ScientificTracks Abstracts: J Biotechnol Biomater
Abstract
Carbon dioxide is one of the GHG?s (Green House Gases) & responsible for Global warming. As of July 2011, CO2 in the earth's atmosphere is at a concentration of 392 ppm by volume which is 35% higher as compared to the mid-1800s. Carbon dioxide is produced during the respiration in small amount and is also emitted from combustion process, volcanic eruptions, hot springs and freed from carbonate rocks by dissolution. The anthropogenic sources for CO2 emissions into the atmosphere is from industrial sectors which mainly comprised of industries such as automobiles, petroleum refineries, cement plants, breweries, fertilizer plants, steel plants, etc. The CO2 concentration in earth atmosphere can be reduced by biological, chemical and technological techniques available through either mitigating or sequestering emissions. CO2 capture and sequestration (CCS) is a technique to capturing the CO2 from point source and storing it in such a way that it does not enter into the atmosphere. In the recent years, biological route has been identified as one of the most viable options available for the mitigation of CO2. The biological process of photosynthesis is utilized to stabilize CO2 in the atmosphere and thus produce valuable products. The biggest challenge is to develop a closed system to mitigate CO2 released from industrial effluent using photoautotrophic organisms. The size, light intensity and cost is the main problem of closed system (Photobioreactor). The microbial world is full of surprises and very little attention has been paid on their ability to mitigate CO2. There are Methanogens microbes from Archaea class are capable of utilizing CO2 and produce Methane. The ability of different microbes to remove pollutants from air has been already established. This paper deals with capabilities of different microbial culture to mitigate CO2. The approach is to develop a colony of microbes and fungi to biologically absorb CO2 and convert them into other useful product like Methane. Mixed culture found to be superior candidate than photoautotrophic organisms for CO2 mitigation. They show a promising future to develop a low cost, compact size close system for in-situ CO2 mitigation.
Biography
Suresh Gupta has completed his PhD in the year of 2008 from Birla Institute of Technology and Science, Pilani. Currently he is working as an Assistant Professor in this institute. He has 10 years of Teaching, Research, Consultancy, and administrative experience. He has around 40 research publications to his credit in refereed journals and international conferences. He has also completed two research projects: one industry sponsored and another UGC sponsored. He has guided 6 dissertation students and currently guiding three PhD students. He is a Life Associate member of IIChE and a Fellow member of ICCE.
Peer Reviewed Journals
Make the best use of Scientific Research and information from our 700 + peer reviewed, Open Access Journals
International Conferences 2023-24
Meet Inspiring Speakers and Experts at our 3000+ Global Annual Meetings
Top