Dersleri yüzünden oldukça stresli bir ruh haline
sikiş hikayeleri
bürünüp özel matematik dersinden önce rahatlayabilmek için
amatör pornolar
kendisini yatak odasına kapatan genç adam telefonundan
porno resimleri
açtığı porno filmini keyifle seyir ederek yatağını
mobil porno
okşar ruh dinlendirici olduğunu iddia ettikleri özel
sex resim
bir masaj salonunda çalışan genç masör hem sağlık hem de huzur
sikiş
için gelip masaj yaptıracak olan kadını gördüğünde
porn
nutku tutulur tüm gün boyu seksi lezbiyenleri
sikiş
dikizleyerek onları en savunmasız anlarında fotoğraflayan azılı erkek lavaboya geçerek fotoğraflara bakıp koca yarağını keyifle okşamaya başlar
Our Group organises 3000+ Global Conferenceseries Events every year across USA, Europe & Asia with support from 1000 more scientific Societies and Publishes 700+ Open Access Journals which contains over 50000 eminent personalities, reputed scientists as editorial board members.
Citations : 2154
Journal of Biotechnology & Biomaterials received 2154 citations as per Google Scholar report
Index Copernicus
Google Scholar
Sherpa Romeo
Open J Gate
Genamics JournalSeek
Academic Keys
ResearchBible
China National Knowledge Infrastructure (CNKI)
Access to Global Online Research in Agriculture (AGORA)
Electronic Journals Library
RefSeek
Hamdard University
EBSCO A-Z
OCLC- WorldCat
SWB online catalog
Virtual Library of Biology (vifabio)
Publons
Geneva Foundation for Medical Education and Research
Euro Pub
ICMJE
In Association with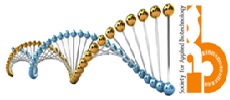 Wound healing properties of leaf fraction of Spermacoce verticillata (Linn.)
5th World Congress on Biotechnology

Onwuliri E A, IbezimE C, Attama A A, Onwuliri F C and Nwaukwu I A
ScientificTracks Abstracts: J Biotechnol Biomater
Abstract
Most developing countries, Nigeria inclusive depend on plants as drug for their medicinal needs. With this vast dependence, plants that are known for treating certain diseases like Spermacoce verticillata are investigated to ascertain their therapeutic claims. It is commonly called African borreria. The acetone leaf extract was fractionated using Accelerated Gradient Chromatography into two fractions A and B. Antibacteria studies of the fractions on E. coli, B. subtilis, S.aureus and P. aeruginosa showed that the fraction B was most potent. Fraction B was then formulated into ointments of 0.1, 0.2, 1.0, 2.0, and 5.0%w/w. The formulated ointment in comparison to a positive control 0.1%w/w gentamycin ointment and a negative blank control ointment were used for wound healing studies. Excision wounds on known diameters were inflicted on female albino rats; the wounds were infected with P. aeruginosa and dressed daily with the ointments. The wound diameters (wound contraction) were measured at intervals. The results obtained showed that wounds healed in response to the application of the fraction B ointment at all formulated concentrations. The 2%w/w ointment had the best healing effect on P. aeruginosa infected wounds than other concentrations.
Biography
Onwuliri E A holds a BPharm Degree in Pharmacy and an MSc Degree in Applied Microbiology from the University of Jos, Plateau State Nigeria. She just concluded a PhD programme at the University of Nigeria, Nsukka in the Department of Pharmaceutics. She is a lecturer in the Department of Pharmaceutics and Pharmaceutical Technology, Faculty of Pharmaceutical Sciences, University of Jos, Nigeria. She is interested in therapeutic investigations of local plants for their antimicrobial effects and their formulation into suitable dosage forms. She has 11 publications in various journals.
Peer Reviewed Journals
Make the best use of Scientific Research and information from our 700 + peer reviewed, Open Access Journals
International Conferences 2023-24
Meet Inspiring Speakers and Experts at our 3000+ Global Annual Meetings
Top