Michael Goldberg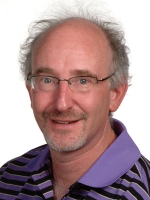 Associate Professor, Department of Periodontics, Faculty of Dentistry, University of Toronto.
Biography
Michael Goldberg is an Associate professor in department of periodontics at University of Toronto.He has completed his graduation,M.Sc Pharmacology and D.D.S. in 1986,1987,1991 respectively from the University of Toronto.
Research Interest
Periodontics, Periodontal Health, Diagnosis and Management of Chronic Orofacial Pain, Refractory Periodontal Disease, Peri-implant diseases, Assessment of the interaction between oral diseases and systemic diseases.
Global Speakers in the subject
Global Experts in the subject
Peer Reviewed Journals
Make the best use of Scientific Research and information from our 700 + peer reviewed, Open Access Journals
International Conferences 2019-20
Meet Inspiring Speakers and Experts at our 3000+ Global Annual Meetings
Top