Dersleri yüzünden oldukça stresli bir ruh haline
sikiş hikayeleri
bürünüp özel matematik dersinden önce rahatlayabilmek için
amatör pornolar
kendisini yatak odasına kapatan genç adam telefonundan
porno resimleri
açtığı porno filmini keyifle seyir ederek yatağını
mobil porno
okşar ruh dinlendirici olduğunu iddia ettikleri özel
sex resim
bir masaj salonunda çalışan genç masör hem sağlık hem de huzur
sikiş
için gelip masaj yaptıracak olan kadını gördüğünde
porn
nutku tutulur tüm gün boyu seksi lezbiyenleri
sikiş
dikizleyerek onları en savunmasız anlarında fotoğraflayan azılı erkek lavaboya geçerek fotoğraflara bakıp koca yarağını keyifle okşamaya başlar
Reach Us
+44-3308187254
Our Group organises 3000+ Global Conferenceseries Events every year across USA, Europe & Asia with support from 1000 more scientific Societies and Publishes 700+ Open Access Journals which contains over 50000 eminent personalities, reputed scientists as editorial board members.
Ankur Sharma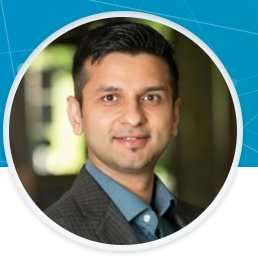 Editor-In-Chief Ankur Sharma Senior Scientist PPDM QP2 PHARMACOMETRICS
Merck Sharp & Dohme Corp.
New Jersey, United States
The University of Oklahoma
Biography
Ankur Sharma obtained his B. Pharm from University of Rajasthan, Jaipur, India and his MS in Pharmacology from Rajiv Gandhi Technical University, Bhopal, India. After his MS he worked as a Research Associate in pre-clinical pharmacology R&D department of Piramal Life Sciences in India. Ankur Sharma has received his Ph.D. in Pharmaceutical Sciences from The University of Oklahoma, Health Sciences Center, College of Pharmacy. He was an ORISE fellow in the Office of Generic Drugs of US FDA in Department of Quantitative Methods & Modeling. Currently he is serving as a Senior Scientist in Quantitative Pharmacology & Pharmacometrics Department of Merck. His most significant research contributions include utilizing quantitative approaches like physiologically based pharmacokinetic modeling, and PK/PD modeling for quantitative prediction of drug levels in tumors with a possibility of human scale-up to enable First-in-Human (FIH) dose selection in cancer patients, determining mechanistic strategies to overcome tumor-resistance in ovarian cancer, bioanalytical method development for analysis of anti-cancer drugs in human plasma, utilizing PBPK approaches for ocular drug translation from animal data to predict human ocular PK and PD, and developing prodrugs for NSAIDs for improved efficacy and safety.
Research Interest
Bioanalytical Method Development, PBPK Modeling, PK/PD modeling, Population Based PK Modeling, Cancer cell biology, Immunology.
Peer Reviewed Journals
Make the best use of Scientific Research and information from our 700 + peer reviewed, Open Access Journals
International Conferences 2023-24
Meet Inspiring Speakers and Experts at our 3000+ Global Annual Meetings
Top