Dersleri yüzünden oldukça stresli bir ruh haline
sikiş hikayeleri
bürünüp özel matematik dersinden önce rahatlayabilmek için
amatör pornolar
kendisini yatak odasına kapatan genç adam telefonundan
porno resimleri
açtığı porno filmini keyifle seyir ederek yatağını
mobil porno
okşar ruh dinlendirici olduğunu iddia ettikleri özel
sex resim
bir masaj salonunda çalışan genç masör hem sağlık hem de huzur
sikiş
için gelip masaj yaptıracak olan kadını gördüğünde
porn
nutku tutulur tüm gün boyu seksi lezbiyenleri
sikiş
dikizleyerek onları en savunmasız anlarında fotoğraflayan azılı erkek lavaboya geçerek fotoğraflara bakıp koca yarağını keyifle okşamaya başlar
Our Group organises 3000+ Global Conferenceseries Events every year across USA, Europe & Asia with support from 1000 more scientific Societies and Publishes 700+ Open Access Journals which contains over 50000 eminent personalities, reputed scientists as editorial board members.
Citations : 2154
Journal of Biotechnology & Biomaterials received 2154 citations as per Google Scholar report
Index Copernicus
Google Scholar
Sherpa Romeo
Open J Gate
Genamics JournalSeek
Academic Keys
ResearchBible
China National Knowledge Infrastructure (CNKI)
Access to Global Online Research in Agriculture (AGORA)
Electronic Journals Library
RefSeek
Hamdard University
EBSCO A-Z
OCLC- WorldCat
SWB online catalog
Virtual Library of Biology (vifabio)
Publons
Geneva Foundation for Medical Education and Research
Euro Pub
ICMJE
In Association with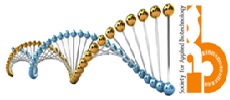 Hydrolytic enzyme production by marine yeasts isolated from Arabian Sea
3rd World Congress on Biotechnology

Savitha K. Koilery and T.R. Keerthi
Posters: Agrotechnol
Abstract
During the last three decades numerous bioactive compounds have been isolated from marine microorganisms and used as sources of therapeutic agents. Marine yeasts are considered to be an important category of marine microorganisms. As a unicellular organism yeast has wide range of potential application from ancient fermentation industry to modern molecular biology. Yeast enzymes were found to be useful in various industrial and biomedical fields there by indicating their importance in day to day human activities. Yeast belonging to the genera Candida, Debaryomyces, Pichia, Cryptococcus, Rhodotorula, and Trichosporon were isolated from the Arabian Sea and examined for their hydrolytic enzyme production. The result showed that majority of the isolates were lipolytic (89.91%) followed by gelatinolytic (22.94%) and amylolytic (14.68%). Generic wise analysis of the hydrolytic enzyme potential showed that Trichosporon were found to be the most potent isolate for enzyme production, 56.25% produced amylase, 32% were gelatinolytic and 9.18% exhibited lipolytic activity. Among Cryptococcus strains 18.75% produced amylase, 16% gelatinase and 9.18% produced lipase. Of Candida 12.5% produced amylase, 12% gelatinase and 39.8% lipase. Among Rhodotorula 11.22% of produced lipase and none of this isolate produced amylase or gelatinase. Among Debaryomyces strains 6.25% produced amylase, 40% gelatinase and 18.31% lipase. Among Pichia 6.25% produced amylase and 12.25% lipases and none of this isolate produced gelatinase. Among the isolated species 23.85% of strains showed urease activity. The present study highlights the importance of marine yeast as a potent source of hydrolytic enzymes.
Biography
Savitha K. Koilery is pursuing her Ph.D. in Biotechnology, under the guidance of Dr. Keerthi T.R. Associate Professor at Mahatma Gandhi University, Kerala, India. She has more than four years of experience in Biotechnological studies has attended trainings and workshops in this field. She has presented her research findings at International Conferences like Asian Congress on Biotechnology ?ACB 2011? Shanghai, China, International Conference on Sensors ?Asiasence 2011? Jeju, Korea and the International Conference on Advances in Biological Sciences ?ICABS 2012? Kannur, Kerala. She also has paper publications in reputed journals like Res J Pharm Biol Chem Sci.
Peer Reviewed Journals
Make the best use of Scientific Research and information from our 700 + peer reviewed, Open Access Journals
International Conferences 2023-24
Meet Inspiring Speakers and Experts at our 3000+ Global Annual Meetings
Top