Dersleri yüzünden oldukça stresli bir ruh haline
sikiş hikayeleri
bürünüp özel matematik dersinden önce rahatlayabilmek için
amatör pornolar
kendisini yatak odasına kapatan genç adam telefonundan
porno resimleri
açtığı porno filmini keyifle seyir ederek yatağını
mobil porno
okşar ruh dinlendirici olduğunu iddia ettikleri özel
sex resim
bir masaj salonunda çalışan genç masör hem sağlık hem de huzur
sikiş
için gelip masaj yaptıracak olan kadını gördüğünde
porn
nutku tutulur tüm gün boyu seksi lezbiyenleri
sikiş
dikizleyerek onları en savunmasız anlarında fotoğraflayan azılı erkek lavaboya geçerek fotoğraflara bakıp koca yarağını keyifle okşamaya başlar
Our Group organises 3000+ Global Conferenceseries Events every year across USA, Europe & Asia with support from 1000 more scientific Societies and Publishes 700+ Open Access Journals which contains over 50000 eminent personalities, reputed scientists as editorial board members.
Citations : 2154
Journal of Biotechnology & Biomaterials received 2154 citations as per Google Scholar report
Index Copernicus
Google Scholar
Sherpa Romeo
Open J Gate
Genamics JournalSeek
Academic Keys
ResearchBible
China National Knowledge Infrastructure (CNKI)
Access to Global Online Research in Agriculture (AGORA)
Electronic Journals Library
RefSeek
Hamdard University
EBSCO A-Z
OCLC- WorldCat
SWB online catalog
Virtual Library of Biology (vifabio)
Publons
Geneva Foundation for Medical Education and Research
Euro Pub
ICMJE
In Association with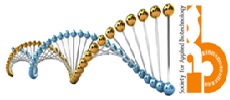 Isolation and identification of Lactobacillus sp from milk and yoghurt, PCR amplification for the amplification of lactase encoding gene
3rd World Congress on Biotechnology

Niti Sarat
Posters: Agrotechnol
Abstract
Lactase is an intracellular enzyme in Lactobacillus sp which has tremendous potential in research and applications on various fields like food, bioremediation, etc. This study was carried out to detect the lactase encoding gene in Lactobacillus sp by polymerase chain reaction, for this three Lactobacillus sp (LB1, LB2 and LB3) were isolated and identified from raw milk and yoghurt. The identities of the isolate were based on the morphological, biochemical characteristics of Lactobacillus as given in Bergy?s manual of determinative bacteriology. Carbohydrate utilization of the bacteria was studied by UV/VIS spectrophotometer with an initial concentration of 4.8mg/ml and after 28hrs the sugar was reduced to 3.8mg/ml. Antibiotic sensitivity test was conducted and observed that all the three isolates were resistant to Ampicillin(A 10), Pencillin(P2), Methicillin(M5) and sensitive resistant to Ciproflaxin(CF5), Tetracyclin(T30)and Streptomycin(S 10). Lactobacillus casei was used as the control sample for all the tests. The Lactase encoding gene was amplified by Polymerase Chain Reaction and bands were observed at 0.5Kbp on Agarose gel electrophoresis using 500bp as the marker DNA indicating that the gene was encoded in the chromosome.
Biography
Niti Sarat completed her Post graduation in M.tech Biotechnology from SRM University in the year 2010. She is currently working as Analyst in Biotechnology in Quality Assurance Laboratories, Quilon, Kerala. She is leading the team of Biotechnologist in the department. She has supervised the dissertation thesis of more than 20 graduates and post graduates in the field of Life Science till now. She has sequence publication in NCBI GENBANK databases to her credit.
Peer Reviewed Journals
Make the best use of Scientific Research and information from our 700 + peer reviewed, Open Access Journals
International Conferences 2023-24
Meet Inspiring Speakers and Experts at our 3000+ Global Annual Meetings
Top