Dersleri yüzünden oldukça stresli bir ruh haline
sikiş hikayeleri
bürünüp özel matematik dersinden önce rahatlayabilmek için
amatör pornolar
kendisini yatak odasına kapatan genç adam telefonundan
porno resimleri
açtığı porno filmini keyifle seyir ederek yatağını
mobil porno
okşar ruh dinlendirici olduğunu iddia ettikleri özel
sex resim
bir masaj salonunda çalışan genç masör hem sağlık hem de huzur
sikiş
için gelip masaj yaptıracak olan kadını gördüğünde
porn
nutku tutulur tüm gün boyu seksi lezbiyenleri
sikiş
dikizleyerek onları en savunmasız anlarında fotoğraflayan azılı erkek lavaboya geçerek fotoğraflara bakıp koca yarağını keyifle okşamaya başlar
Reach Us
+447482874092
Our Group organises 3000+ Global Conferenceseries Events every year across USA, Europe & Asia with support from 1000 more scientific Societies and Publishes 700+ Open Access Journals which contains over 50000 eminent personalities, reputed scientists as editorial board members.
Simone Cerciello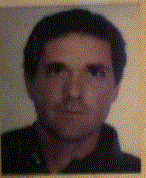 Simone Cerciello
Catholic University of Rome
Italy
Biography
Dr. Cerciello passed his studies in the Catholic University of Rome. During residency he spent one year in Lyon under the direction of Prof. Neyret, Dr. Chambat and Dr. Walch. At the end of the residency had a 10 months contract at the Catholic University of Rome. From 2007 he spent several periods in the United States updating his surgical skills (mainly concerning knee and shoulder and knee sport traumatology and prosthesis) under the direction of Dr. Mazzocca and Arciero (UCONN), Warner and Holovacs (Boston), Wirth and Burkhart (San Antonio) and Gartsman and Edwards (Houston). He is contract Professor since the academic year 2009/10 at the School of Nurse in the Molise University. He achieved a University fellowship in "Degenerative pathology of the knee" and "Anatomy and biomechanics of the upper limb". In the academic year 2012-13 he won a University research grant on total knee arthroplasty. He is author or co-author of several papers (70 in extenso articles or book chapters) and he attended several national and international courses and congresses. He performed more than 600 surgical procedures as first surgeon varying from knee and shoulder and knee sport traumatology to knee prosthesis, foot and hand surgery.
Research Interest
knee and shoulder and knee sport traumatology and prosthesis, Physical Medicine,Sports Medicine, Sports Medicine Rehabilitation, Sports Medicine Practice,Muscle Movements
,
Global Speakers in the subject
Global Experts in the subject
Peer Reviewed Journals
Make the best use of Scientific Research and information from our 700 + peer reviewed, Open Access Journals
International Conferences 2023-24
Meet Inspiring Speakers and Experts at our 3000+ Global Annual Meetings
Top