Dersleri yüzünden oldukça stresli bir ruh haline
sikiş hikayeleri
bürünüp özel matematik dersinden önce rahatlayabilmek için
amatör pornolar
kendisini yatak odasına kapatan genç adam telefonundan
porno resimleri
açtığı porno filmini keyifle seyir ederek yatağını
mobil porno
okşar ruh dinlendirici olduğunu iddia ettikleri özel
sex resim
bir masaj salonunda çalışan genç masör hem sağlık hem de huzur
sikiş
için gelip masaj yaptıracak olan kadını gördüğünde
porn
nutku tutulur tüm gün boyu seksi lezbiyenleri
sikiş
dikizleyerek onları en savunmasız anlarında fotoğraflayan azılı erkek lavaboya geçerek fotoğraflara bakıp koca yarağını keyifle okşamaya başlar
Our Group organises 3000+ Global Conferenceseries Events every year across USA, Europe & Asia with support from 1000 more scientific Societies and Publishes 700+ Open Access Journals which contains over 50000 eminent personalities, reputed scientists as editorial board members.
Google Scholar
Sherpa Romeo
Genamics JournalSeek
RefSeek
Directory of Research Journal Indexing (DRJI)
Hamdard University
William Durante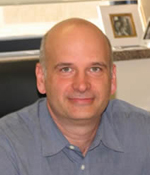 William Durante Professor Department of Medical Pharmacology and Physiology School of Medicine University of Missouri Columbia, Missouri
Biography
Dr. William Durante is a Professor of Medical Pharmacology and Physiology at the University of Missouri.Prior to joining the University of Missouri in 2006, he was an Associate Professor in the Department of Medicine at Baylor College of Medicine. Dr. Durante obtained his PhD in Pharmacology from the University of Toronto in 1989 and then completed his postdoctoral training in the Department of Medicine at Baylor College of Medicine.
Research Interest
Our research focuses on understanding the biology of endogenously derived gases in the circulation. We are particularly interested in determining the regulation and function of nitric oxide (NO) and carbon monoxide (CO) in vascular disease. We have identified cationic amino acid transporters (CATs) and arginase in vascular cells and found that both proteins regulate vascular NO release by affecting the intracellular levels of L-arginine: CATs control the entry of L-arginine into vascular cells while arginase promotes the intracellular catabolism of L-arginine to L-ornithine and urea. Ongoing studies are examining whether alterations in CAT and arginase activity contribute to vascular dysfunction in diabetes and atherosclerosis. We recently discovered that vascular cells generate CO from the catabolism of heme by the enzyme heme oxygenase-1 (HO-1). Interestingly, numerous pathologic stimuli induce HO-1 gene expression and CO formation, which function in an adaptive manner to limit vascular injury. We are now attempting to identify the specific transcription factors and regulatory elements in the HO-1 promoter responsible for the induction of HO-1. In addition, we are using adenoviral-mediated gene delivery approaches and HO-1-deficient mice to further define the vasoprotective role of the HO-1/CO system. A final line of investigation focuses on defining the signal transduction pathways that trigger the release of NO and CO following the exposure of vascular cells to physiologically relevant hemodynamic forces.
Publications
Global Speakers in the subject
Global Experts in the subject
Peer Reviewed Journals
Make the best use of Scientific Research and information from our 700 + peer reviewed, Open Access Journals
International Conferences 2023-24
Meet Inspiring Speakers and Experts at our 3000+ Global Annual Meetings
Top