Dersleri yüzünden oldukça stresli bir ruh haline
sikiş hikayeleri
bürünüp özel matematik dersinden önce rahatlayabilmek için
amatör pornolar
kendisini yatak odasına kapatan genç adam telefonundan
porno resimleri
açtığı porno filmini keyifle seyir ederek yatağını
mobil porno
okşar ruh dinlendirici olduğunu iddia ettikleri özel
sex resim
bir masaj salonunda çalışan genç masör hem sağlık hem de huzur
sikiş
için gelip masaj yaptıracak olan kadını gördüğünde
porn
nutku tutulur tüm gün boyu seksi lezbiyenleri
sikiş
dikizleyerek onları en savunmasız anlarında fotoğraflayan azılı erkek lavaboya geçerek fotoğraflara bakıp koca yarağını keyifle okşamaya başlar
Our Group organises 3000+ Global Conferenceseries Events every year across USA, Europe & Asia with support from 1000 more scientific Societies and Publishes 700+ Open Access Journals which contains over 50000 eminent personalities, reputed scientists as editorial board members.
Citations : 2820
Epidemiology: Open Access received 2820 citations as per Google Scholar report
Index Copernicus
Google Scholar
Sherpa Romeo
Genamics JournalSeek
SafetyLit
Access to Global Online Research in Agriculture (AGORA)
Centre for Agriculture and Biosciences International (CABI)
RefSeek
Hamdard University
EBSCO A-Z
OCLC- WorldCat
CABI full text
Cab direct
Publons
Geneva Foundation for Medical Education and Research
Euro Pub
ICMJE
In Association with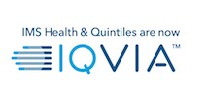 BDNF promoter IV methylation analysis for PTSD resilience among survivors of the flood 14 years ago
2nd International Conference on Epidemiology & Evolutionary Genetics

Yan Li, Ai-Zhong Liu and Jie Liu
Posters: Epidemiol
Abstract
Introduction: Brain derived neurotrophic factor (BDNF) has been shown to play an important role in the pathophysiology of mental health diseases including posttraumatic stress disorder (PTSD). PTSD is influenced by the multifactorial interaction of many risk factors. Therefore, epigenetic research may lead to understand the recovery of PTSD. The objective of the study was to investigate whether BDNF gene promoter methylation status were associated with PTSD?s prognosis after 14 years. Methods: A total of 108 patients were followed-up for 14 years, PTSD was diagnosed according to DSM-IV criteria like before. Ten of the patients? study was still found to carry the signs of PTSD, and 98 of the others found to have recovered. By 1:1:1 age and sex matching, we came into 3 groups- those with PTSDs, recovered subjects and healthy controls. The promoter methylation of the gene encoding BDNF was measured by pyrosequencing. The associations of BDNF methylation status and score on PTSD assessment scales were estimated using rank correlation test. Wilcoxon signed-rank test was used to compare the methylation status of the three groups. Results: Peripheral blood samples from PTSD subjects showed a statistically significant increase of DNA methylation at specific CpG sites in BDNF promoter/exon IV compared with healthy controls (P<0.05), but not with recovered subjects. Significant relationship between the methylation level and score correlation were found. Limitation: Methylation status was investigated with limited area of the BDNF gene and sample size was relatively small. We were also not able to do the longitudinal comparison as we didn't collect the blood sample 14 years ago. Conclusion: BDNF promoter/exon IV is frequently hypermethylated in the Hunan area of the peripheral blood cell (PBC) of PTSD. Epigenetic alteration of BDNF in the PBC might reflect the prognosis of PTSD, and could be a potential biomarker.
Biography
Yan Li has completed her Bachelor's degree at the age of 24 from Hunan Normal University. She is currently pursuing her Postgraduate in School of Public Health, Central South University. She has published more than three papers in Chinese journal .
Peer Reviewed Journals
Make the best use of Scientific Research and information from our 700 + peer reviewed, Open Access Journals
International Conferences 2023-24
Meet Inspiring Speakers and Experts at our 3000+ Global Annual Meetings
Top