Dersleri yüzünden oldukça stresli bir ruh haline
sikiş hikayeleri
bürünüp özel matematik dersinden önce rahatlayabilmek için
amatör pornolar
kendisini yatak odasına kapatan genç adam telefonundan
porno resimleri
açtığı porno filmini keyifle seyir ederek yatağını
mobil porno
okşar ruh dinlendirici olduğunu iddia ettikleri özel
sex resim
bir masaj salonunda çalışan genç masör hem sağlık hem de huzur
sikiş
için gelip masaj yaptıracak olan kadını gördüğünde
porn
nutku tutulur tüm gün boyu seksi lezbiyenleri
sikiş
dikizleyerek onları en savunmasız anlarında fotoğraflayan azılı erkek lavaboya geçerek fotoğraflara bakıp koca yarağını keyifle okşamaya başlar
Our Group organises 3000+ Global Conferenceseries Events every year across USA, Europe & Asia with support from 1000 more scientific Societies and Publishes 700+ Open Access Journals which contains over 50000 eminent personalities, reputed scientists as editorial board members.
Citations : 2820
Epidemiology: Open Access received 2820 citations as per Google Scholar report
Index Copernicus
Google Scholar
Sherpa Romeo
Genamics JournalSeek
SafetyLit
Access to Global Online Research in Agriculture (AGORA)
Centre for Agriculture and Biosciences International (CABI)
RefSeek
Hamdard University
EBSCO A-Z
OCLC- WorldCat
CABI full text
Cab direct
Publons
Geneva Foundation for Medical Education and Research
Euro Pub
ICMJE
In Association with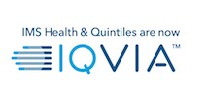 Tea phenols in bulk and nanoparticle form modify DNA damage in human lymphocytes from colon cancer patients and healthy individuals treated in vitro with platinum based- Chemotherapeutic drugs
International Conference on Epidemiology and Evolutionary Genetics

Diana Anderson
ScientificTracks Abstracts: Epidemiol
Abstract
T ea catechin epigallocatechin-3-gallate (EGCG) and other polyphenols, such as theaflavins (TFs), are increasingly proving useful as chemopreventives in a number of human cancers. They can also affect normal cells. The polyphenols in tea are known to have antioxidant properties that can quench free radical species, and pro-oxidant activities that appear to be responsible for the induction of apoptosis in tumour cells. The bioavailability of these natural compounds is an important factor that determines their efficacy. Nanoparticle (NP)-mediated delivery techniques of EGCG and TFs have been found to improve their bioavailability to a level that could benefit their effectiveness as chemopreventives. The results of DNA damage measurements by the Comet assay revealed opposite trends in bulk and NP forms of TFs, as well as EGCG. Both the compounds in the bulk form produced statistically significant concentration-dependent reductions in DNA damage in oxaliplatin- or satraplatin treated lymphocytes. In contrast, when used in the NP form both TFs and EGCG, although initially causing a reduction, produced a concentration-dependent statistically significant increase in DNA damage in the lymphocytes. These observations support the notion that TFs and EGCG act as both antioxidants and pro-oxidants, depending on the form in which they are administered under the conditions of investigation.
Biography
Diana Anderson currently holds the Established Chair of the Division of Biomedical Sciences at the University of Bradford, UK. She obtained her first degree in the University of Wales and second degree in the Faculty of Medicine, University of Manchester. After tutoring at the University of Sydney, Australia, she became a research worker in the Department of Cancer Studies at the University of Leeds and at the Paterson Laboratories, Christie Hospital, Manchester. She has organized both national and international meetings and was/is a member of various national (e.g. MRC Advisory Board, Veterinary Products Committee) and of international committees, including the European Union Scientific Committee for Animal Nutrition (SCAN). She recently won a prize as an Enterprise Fellow. She has hosted and participated in 56 meetings for WHO/IPCS. She is a consultant for many international organizations, such as the WHO, NATO, TWAS, UNIDO and the OECD.
Peer Reviewed Journals
Make the best use of Scientific Research and information from our 700 + peer reviewed, Open Access Journals
International Conferences 2023-24
Meet Inspiring Speakers and Experts at our 3000+ Global Annual Meetings
Top