Dersleri yüzünden oldukça stresli bir ruh haline
sikiş hikayeleri
bürünüp özel matematik dersinden önce rahatlayabilmek için
amatör pornolar
kendisini yatak odasına kapatan genç adam telefonundan
porno resimleri
açtığı porno filmini keyifle seyir ederek yatağını
mobil porno
okşar ruh dinlendirici olduğunu iddia ettikleri özel
sex resim
bir masaj salonunda çalışan genç masör hem sağlık hem de huzur
sikiş
için gelip masaj yaptıracak olan kadını gördüğünde
porn
nutku tutulur tüm gün boyu seksi lezbiyenleri
sikiş
dikizleyerek onları en savunmasız anlarında fotoğraflayan azılı erkek lavaboya geçerek fotoğraflara bakıp koca yarağını keyifle okşamaya başlar
Our Group organises 3000+ Global Conferenceseries Events every year across USA, Europe & Asia with support from 1000 more scientific Societies and Publishes 700+ Open Access Journals which contains over 50000 eminent personalities, reputed scientists as editorial board members.
Citations : 2820
Epidemiology: Open Access received 2820 citations as per Google Scholar report
Index Copernicus
Google Scholar
Sherpa Romeo
Genamics JournalSeek
SafetyLit
Access to Global Online Research in Agriculture (AGORA)
Centre for Agriculture and Biosciences International (CABI)
RefSeek
Hamdard University
EBSCO A-Z
OCLC- WorldCat
CABI full text
Cab direct
Publons
Geneva Foundation for Medical Education and Research
Euro Pub
ICMJE
In Association with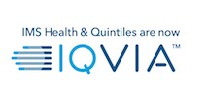 The Jordanian method for stem cell therapy: Impact of stem cells on susceptibility to diseases
International Conference on Epidemiology and Evolutionary Genetics

Adeeb AlZoubi
Accepted Abstracts: Epidemiol
Abstract
T he fast advancing field of stem cell transplantation (SCT) is currently affecting vast majority of medical practices worldwide, ultimately altering the susceptibility of patients to different diseases. Currently, there are no clear guidelines for SCT in treating non-hematological diseases. An acceptable SCT plan should provide high quality treatments without compromising patient safety, and must include (1) defining types and sources of stem cells, (2) methods of stem cell collection and handling in the laboratory, and (3) methods of SCT by authorized personnel in a licensed facility. In 2007, Jordanian Method was developed for utilization of autologous purified stem cells for treatment of chronic human illnesses which has been used at different facilities around the world. Using the Jordanian Method , highly pure autologous populations of stem cells were obtained in a safe and effective manner. Bone marrow or peripheral blood as sources is used for obtaining autologous stem cells. Red blood cells (RBCs) are removed by density-gradient centrifugation to obtain mononuclear cells (MNCs), which contain a small fraction (1-3%) of stem cells of different types. Then a clinically-approved system for magnetic purification of CD34+ and CD133+ stem cells is used; which allows to obtain highly pure (>95%) stem cells in a clinical setting. These pure cells are then transplanted into the affected organ in a safe manner. The Jordanian Method was used to treat incurable human diseases such as neurological diseases, spinal cord injuries, infertility, blindness, cardiac diseases, and liver damage, with varying success rates. Results showed that patients treated with their own autologous purified stem cells exhibited minimum side effects, long lasting healing effects, and were less susceptible to other diseases. Autologous stem cells remain the safest type of cells since they are not rejected by the patient?s body, easily available in many diseased patients, and can be collected using non-invasive procedures.
Biography
Adeeb AlZoubi is a prominent stem cell and immunology scientist in the Middle East, where he participated in the development of several unique methods for utilization of autologous stem cells in treatment of chronic and incurable human diseases using the Jordanian Method. He is a council member of the International Association of Neurorestoratology (IANR), a founding member of The International Stem Cell Academy, a member of the International Stem Cell Study Group Association (ISCSG), American Association for Cancer Research (AACR), and is serving as an editorial member and a reviewer in a number of scientific journals.
Peer Reviewed Journals
Make the best use of Scientific Research and information from our 700 + peer reviewed, Open Access Journals
International Conferences 2023-24
Meet Inspiring Speakers and Experts at our 3000+ Global Annual Meetings
Top