Dersleri yüzünden oldukça stresli bir ruh haline
sikiş hikayeleri
bürünüp özel matematik dersinden önce rahatlayabilmek için
amatör pornolar
kendisini yatak odasına kapatan genç adam telefonundan
porno resimleri
açtığı porno filmini keyifle seyir ederek yatağını
mobil porno
okşar ruh dinlendirici olduğunu iddia ettikleri özel
sex resim
bir masaj salonunda çalışan genç masör hem sağlık hem de huzur
sikiş
için gelip masaj yaptıracak olan kadını gördüğünde
porn
nutku tutulur tüm gün boyu seksi lezbiyenleri
sikiş
dikizleyerek onları en savunmasız anlarında fotoğraflayan azılı erkek lavaboya geçerek fotoğraflara bakıp koca yarağını keyifle okşamaya başlar
Our Group organises 3000+ Global Conferenceseries Events every year across USA, Europe & Asia with support from 1000 more scientific Societies and Publishes 700+ Open Access Journals which contains over 50000 eminent personalities, reputed scientists as editorial board members.
Citations : 2820
Epidemiology: Open Access received 2820 citations as per Google Scholar report
Index Copernicus
Google Scholar
Sherpa Romeo
Genamics JournalSeek
SafetyLit
Access to Global Online Research in Agriculture (AGORA)
Centre for Agriculture and Biosciences International (CABI)
RefSeek
Hamdard University
EBSCO A-Z
OCLC- WorldCat
CABI full text
Cab direct
Publons
Geneva Foundation for Medical Education and Research
Euro Pub
ICMJE
In Association with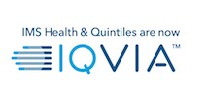 Writing research papers in the social and behavioral sciences
2nd International Conference on Epidemiology & Evolutionary Genetics

Carol Apt
Workshops: Epidemiol
Abstract
A poorly written paper can make even the most innovative and scientifically sound research project appear insignificant. This presentation will identify simple procedures that can demystify the writing process so that it proceeds more smoothly. Examples from the social and behavioral sciences will be used to identify mistakes that are often made when writing papers, especially those that are intended to be read by international audiences. Suggestions on how to avoid these common pitfalls will be offered.
Biography
Carol Apt received her PhD in Sociology from Northeastern University in Boston, Massachusetts (USA), her Masters in Sociology from Boston University in Boston, Massachusetts (USA), and her Bachelors in Sociology from Indiana University in Indianapolis, Indiana (USA). She also has a Certificate of French Studies from EcoleLemania in Lausanne, Switzerland. She has taught courses in Medical Sociology, Human Sexuality, and the Sociology of Genocide. She is also the host of a live, call-in radio program called ?Talk to Me,? which is broadcast on 90.3 FM-WSSB in South Carolina. The subject of her radio show is sexuality and relationships.
Peer Reviewed Journals
Make the best use of Scientific Research and information from our 700 + peer reviewed, Open Access Journals
International Conferences 2023-24
Meet Inspiring Speakers and Experts at our 3000+ Global Annual Meetings
Top