Mark D Griffiths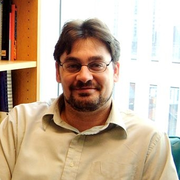 Mark D Griffiths
Chartered Psychologist and Director of the International Gaming Research Unit in the Psychology Division at Nottingham Trent University (UK),
Biography
He has published over 400 refereed research papers, three books, 70 book chapters and over 1,000 other articles, and has won eleven national and international awards for his research.
Research Interest
Abnormal Psychology, Health Psychology
His main teaching interests are in the areas of abnormal, social and health psychology with particular emphasis on behavioural addictions (e.g. gambling addiction, videogame addiction, Internet addiction, exercise addiction), cyberpsychology and the psychology of sexual behaviour.
Publications