Dersleri yüzünden oldukça stresli bir ruh haline
sikiş hikayeleri
bürünüp özel matematik dersinden önce rahatlayabilmek için
amatör pornolar
kendisini yatak odasına kapatan genç adam telefonundan
porno resimleri
açtığı porno filmini keyifle seyir ederek yatağını
mobil porno
okşar ruh dinlendirici olduğunu iddia ettikleri özel
sex resim
bir masaj salonunda çalışan genç masör hem sağlık hem de huzur
sikiş
için gelip masaj yaptıracak olan kadını gördüğünde
porn
nutku tutulur tüm gün boyu seksi lezbiyenleri
sikiş
dikizleyerek onları en savunmasız anlarında fotoğraflayan azılı erkek lavaboya geçerek fotoğraflara bakıp koca yarağını keyifle okşamaya başlar
Our Group organises 3000+ Global Conferenceseries Events every year across USA, Europe & Asia with support from 1000 more scientific Societies and Publishes 700+ Open Access Journals which contains over 50000 eminent personalities, reputed scientists as editorial board members.
RefSeek
Hamdard University
EBSCO A-Z
Lee E. Brown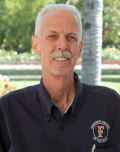 Editor-in-Chief
Lee E. Brown, EdD, CSCS*D, FNSCA, FACSM
California State University,
Department of Kinesiology,
USA
California State University
Biography
Dr. Brown received his Ed.D. from Florida Atlantic University. He is Professor of Strength at Cal State Fullerton and Director of the Center for Sport Performance and the Human Performance Laboratory. Prior to California, he spent two years at Arkansas State University in Jonesboro, Arkansas as director of the Human Performance Laboratory. Before Arkansas he was in Florida for 16 years serving as research director for an orthopaedic surgeon's office and teaching and coaching at the public school level. He was President of the National Strength and Conditioning Association (NSCA) and is a Fellow of both the American College of Sports Medicine (ACSM) and the NSCA. His research interests include sport performance, anaerobic assessment and neuromuscular adaptations to high velocity exercise.
Research Interest
Sport performance, Anaerobic assessment and Neuromuscular adaptations to high velocity exercise
Publications
Applauding the Importance of Aerobics and Physical Fitness