Jaishen Rajah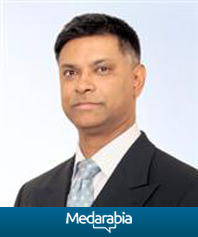 Jaishen Rajah Institute of paediatrics Sheikh Khalifa Medical City Abu Dhabi, UAE
Biography
Jaishen Rajah, MD, is a physician, medical researcher, and seasoned international speaker whose background is as eclectic as the topics covered in this book. He also holds degrees in politics and philosophy and is a member of the International Brotherhood of Magicians.
He has combined his many interests and talents to collect the pearls of wisdom inA Year of Learning, Laughter, and Life, which offers powerful parables to entertain and empower readers each day of the year. His work with parables spans more than twenty years.
Dr. Rajah, educated in South Africa, currently is based in the United Arab Emirates, where he practices at a leading academic hospital. He also maintains an adjunct appointment at Ohio's Cleveland Clinic in the United States.
Research Interest
Diabetes and Obesity,Obesity Prevention,Vascular Surgery,Vascular
Publications
Peer Reviewed Journals
Make the best use of Scientific Research and information from our 700 + peer reviewed, Open Access Journals
International Conferences 2022-23
Meet Inspiring Speakers and Experts at our 3000+ Global Annual Meetings
Top