Dersleri yüzünden oldukça stresli bir ruh haline
sikiş hikayeleri
bürünüp özel matematik dersinden önce rahatlayabilmek için
amatör pornolar
kendisini yatak odasına kapatan genç adam telefonundan
porno resimleri
açtığı porno filmini keyifle seyir ederek yatağını
mobil porno
okşar ruh dinlendirici olduğunu iddia ettikleri özel
sex resim
bir masaj salonunda çalışan genç masör hem sağlık hem de huzur
sikiş
için gelip masaj yaptıracak olan kadını gördüğünde
porn
nutku tutulur tüm gün boyu seksi lezbiyenleri
sikiş
dikizleyerek onları en savunmasız anlarında fotoğraflayan azılı erkek lavaboya geçerek fotoğraflara bakıp koca yarağını keyifle okşamaya başlar
Our Group organises 3000+ Global Conferenceseries Events every year across USA, Europe & Asia with support from 1000 more scientific Societies and Publishes 700+ Open Access Journals which contains over 50000 eminent personalities, reputed scientists as editorial board members.
Andrea M Trescot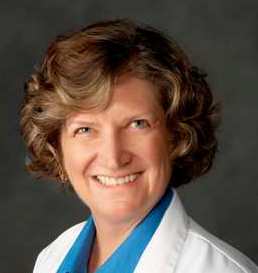 Andrea M. Trescot, MD
Director, Trescot Pain Fellowship
Algone Pain Center
USA
Biography
Dr. Andrea Trescot, MD is past president of the American Society of Interventional Pain Physicians (ASIPP), a former professor at the University of Washington in Seattle, Washington, and previous director of the pain fellowship programs at the University of Washington and the University of Florida. She graduated from the Medical University of South Carolina, with internship and residency in anesthesia at Bethesda Naval Hospital and a fellowship in pediatric anesthesia at National Children\\s Hospital in Washington. She is a Diplomate of the American Board of Interventional Pain Physicians, a Fellow of Interventional Pain Practice, and chair of the US section of the World Institute of Pain. Dr. Trescot is board certified in anesthesia, pain management, interventional pain management and critical care. She was a pain clinic director in private practice for 20 years before she moved to academics. She returned to private practice, where she splits her time between Alaska and Florida. Dr. Trescot has authored more than 75 peer-reviewed articles and textbook chapters, and she is co-author of PainWise – A Patient's Guide to Pain Management, and co-editor of the three-volume textbook Pain Medicine & Interventional Pain Management – A Comprehensive Review. She speaks nationally and internationally on topics of pain medicine and interventional pain management.
Research Interest
Genetics of opioids and pain, urine and saliva monitoring, peripheral nerve entrapments, and cryoneuroablation.
Certificate

Global Speakers in the subject
Global Experts in the subject
Peer Reviewed Journals
Make the best use of Scientific Research and information from our 700 + peer reviewed, Open Access Journals
International Conferences 2023-24
Meet Inspiring Speakers and Experts at our 3000+ Global Annual Meetings
Top